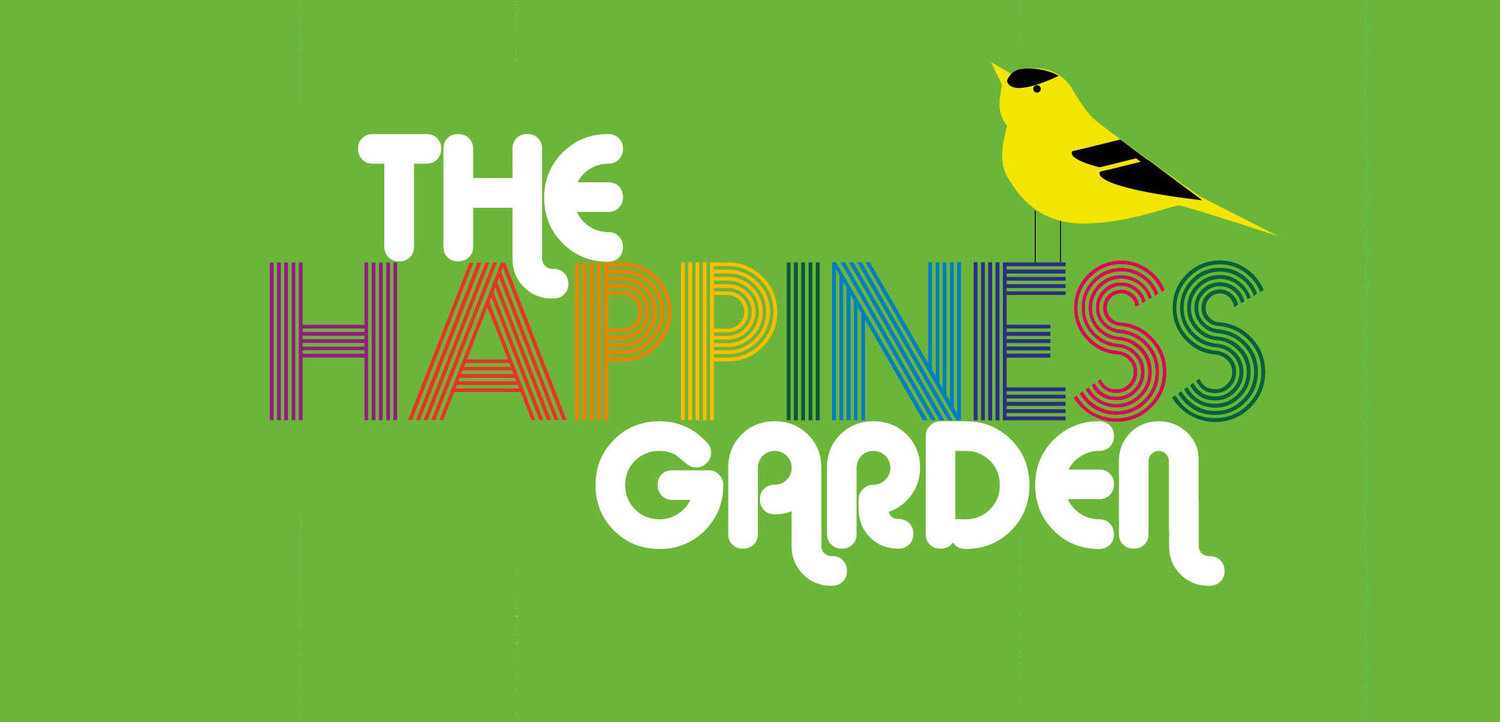 Nature, stories and happiness
The Happiness Garden, based at St Georges CE Primary School Battersea, local C of E community primary school in Corunna Road, just off Nine Elms, London, will inspire wonder, imagination, well-being, storytelling and learning through nature for all those who use it. It will provide a multifaceted area, with many varieties of plants, designed to contribute to happiness, health and wellbeing. It will provide an outdoor classroom for forest school learning, gardening and nature clubs, in conjunction with the school's allotments.
Design
Key Elements of the garden will be...
fragrant, colourful & nectar rich plants
fruit trees
fire pit/stage/nature table
bird and bug boxes
a storytelling circle
fixed den building poles and kit
Happiness Garden mural
rain/sun awning
forest school resources and gardening tools
It is designed so that activities can be set up and packed away quickly, with resources stored close by, to provide a space which is multi-functional and accessible for a variety of activities.
As well as our own experience of school community led projects, the school has partnered with charity Groundwork London. They have drawn together our ideas and findings from our Happiness consultation to develop a proposal for the Happiness Garden and a strategy for implementation. Groundwork London will also assist with engagement of Happiness Garden community volunteers to help with planting and painting and maintaining the garden.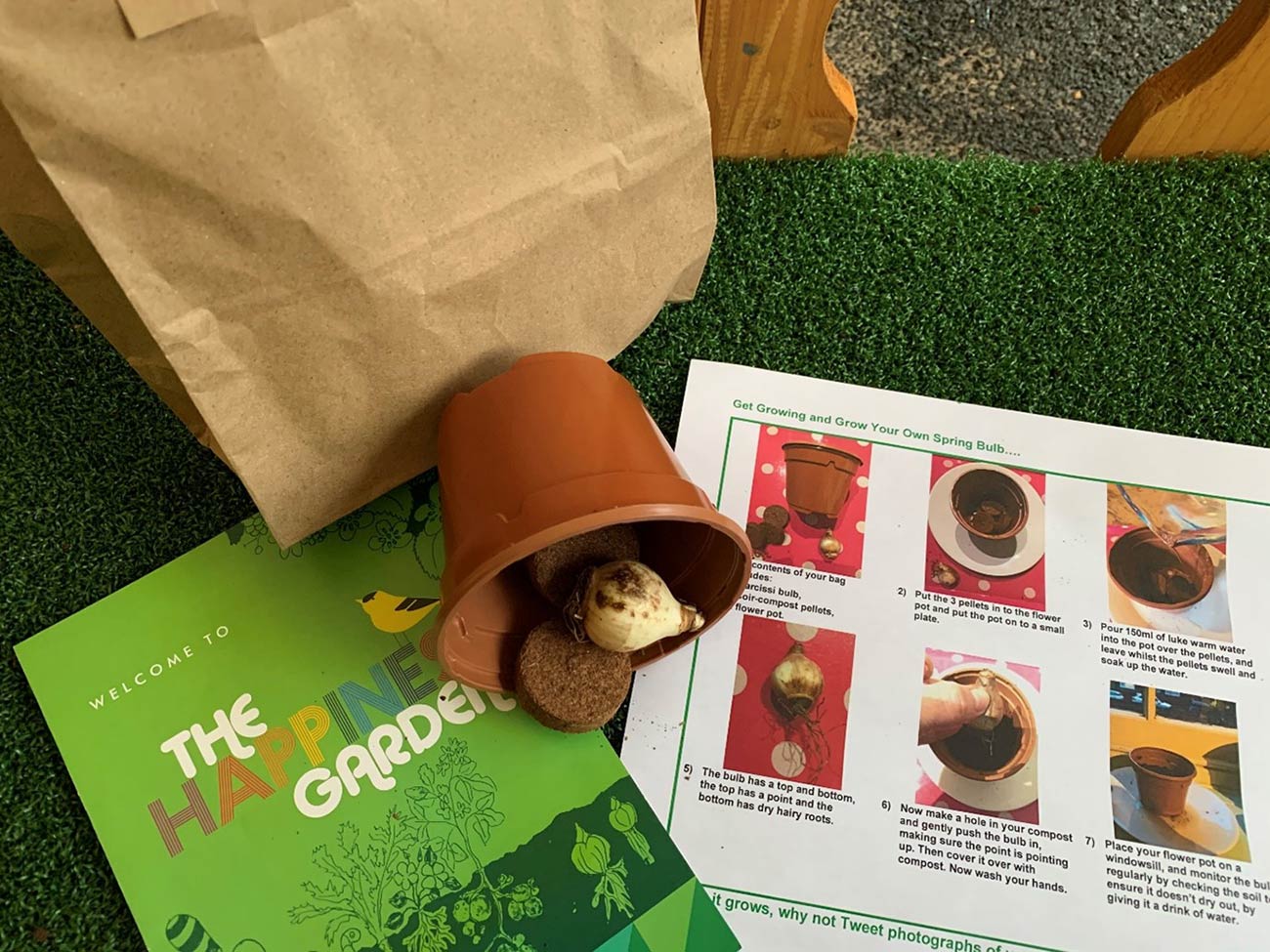 Purpose
A core purpose of the garden is to offer safe challenges so that children can learn to solve problems and, in the process, build confidence, and develop an understanding and love for the natural world. It is also to be a place which encourages each child to explore, push the boundaries of their knowledge and working as part of a team inspires them to be the best that they can be.
The Happiness Garden will provide a local, safe environment for children to play and learn, and adults to meet others, with interesting things to do e.g. social events, storytelling, crafts, cooking over the fire pit, arts events, den making, Forest School Club and Gardening Club. It will also provide opportunities to volunteer (including pupils, their parents and the community) for the initial garden construction and development, as well as with growing food, and helping with ongoing garden maintenance. It will be open to local groups such as youth groups, Guides, Scouts etc. and the community generally.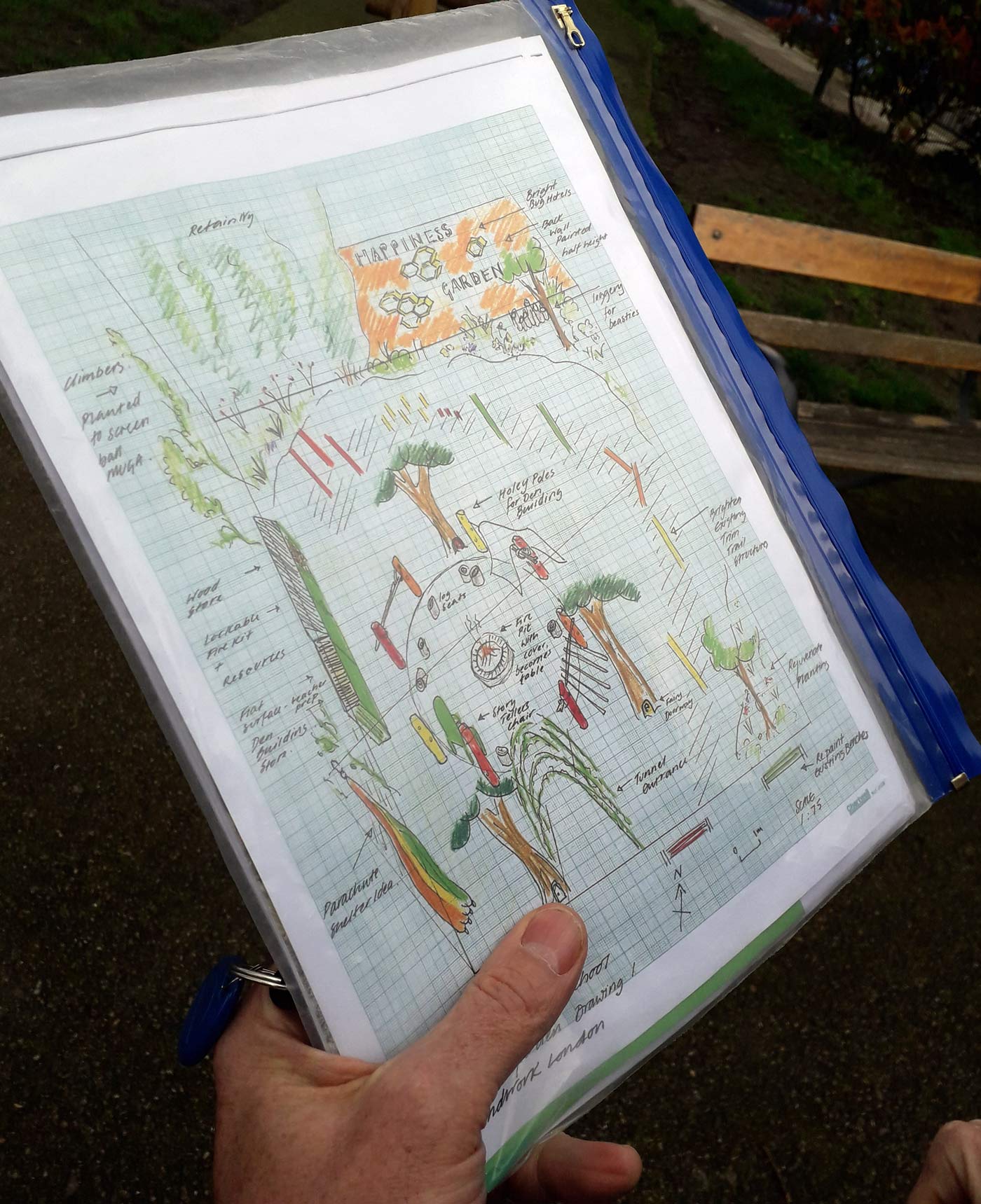 Community
It is intended that the excitement and energy generated by the various activities will encourage the community to use the garden regularly, motivating them to participate in the many activities. Inspiring them to become garden champions for events and advocates within the surrounding community so helping to build a more engaged and closely connected community.
Through the school's interaction with school families and the community it is understood that out of school hours many neighbourhood children rarely go out of their homes to play and residents are often isolated and afraid, resulting in mental and physical health issues. There is overwhelming evidence to suggest that being in a local, safe, attractive and interesting outdoor space, learning new skills and interacting with other members of the community will improve mental health and wellbeing and will help to build a stronger and more cohesive community.
Members of the community will be recruited to join the Happiness Garden Committee to discuss needs, progress management, source 'free' or low-cost plants, equipment etc., organise garden launch, project advocacy etc. We see the Happiness Garden project benefiting not only the health and well-being of SGPS pupils and families, but also children and adults on the estates surrounding the grounds of SGPS, which is situated in the most deprived part of Wandsworth. There is nothing else like this locally – there is an urgent need.
Outdoor Classroom
It will provide the structural changes/improvements necessary so that outdoor classroom activities are fully resourced, accessible and can be adaptable, so that any child can experience practical, nature-based learning. The Happiness Garden, will be used for the following:
• Break times every day
• Lesson time
• Lunch time and after-school enrichment clubs
• Pick up and drop off
• Out of school times
• Holiday schemes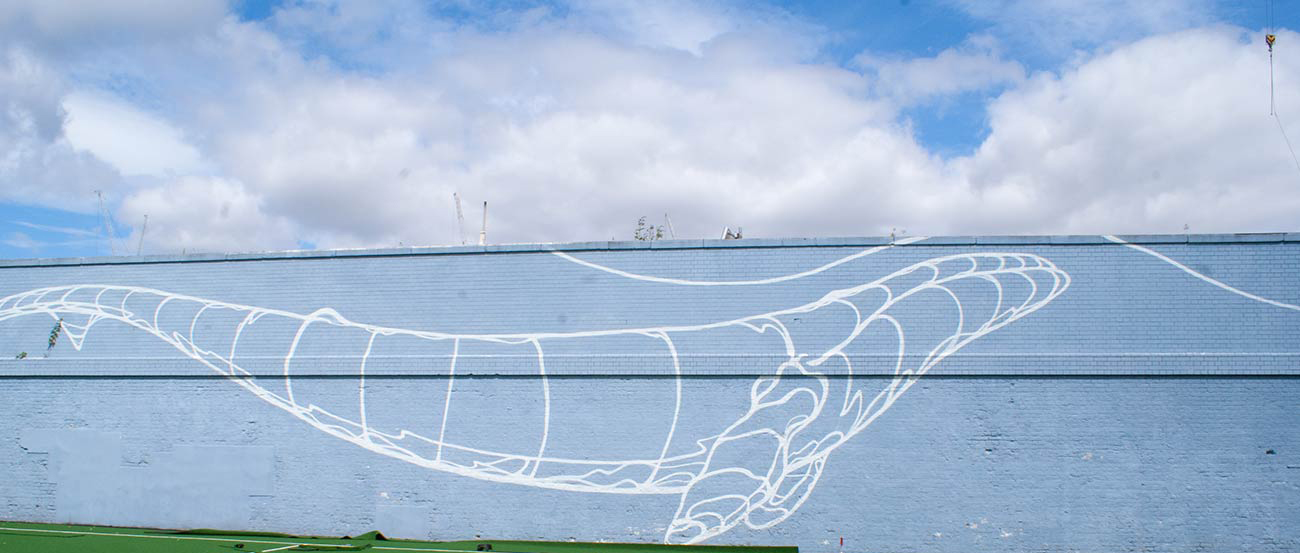 What the kids say
Children and parents were very enthusiastic about the Gardening Club and Forest School Club – held last year - and everyone enjoyed produce from the allotments brought home by the children. The school found that those with challenging behaviours became very engaged with gardening and in fact said it was their favourite activity.

'I'm putting things into the soil and then watering all the plants'
- Jackline, age 8
'I can dig flowers and make life'
- Emir, age 7
'I enjoy spending time with worms and the soil'
- Nikkita, age 6
'I can help the plants grow and adding flowers makes everything look better'
- Emmanuel, age 8
'I like finding lots of worms, snails and creating all the plants'
- Aidan, age 6
'it's such fun to get into the gardens and get muddy. I don't have a garden at home so this is where I can play'
- Child at forest school
'To see the children engaging with nature is such a joy. One of these little girls really struggles to speak in class but out in the garden she's a different character'
- Forest School Leader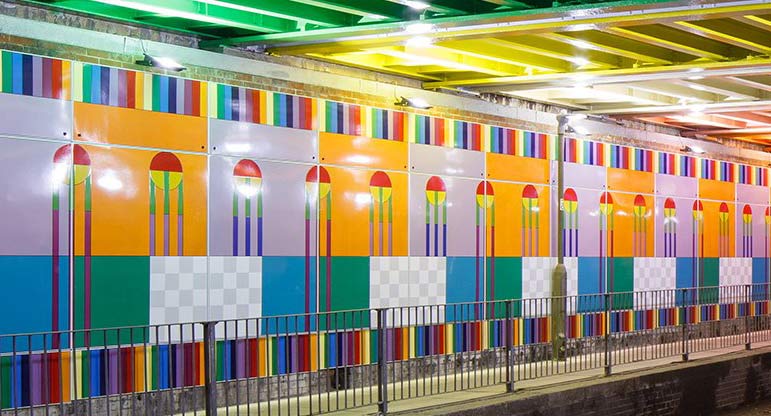 Read more about the Happy Streets Project, part of the campaign to make the local community a happier place.
Legacy
Whilst the garden will be based in St George's School grounds and will be used by the pupils and families; the community will also benefit from funding provided by others to help create the garden.
Get in touch if you'd like to get involved
Parent/community consultations, pupil parliament, partnership on the Happy Streets rejuvenation, trials of outdoor learning have all contributed to an understanding of the urgent need for a community hub and an outdoor place of sanctuary. The gardens will be a legacy, designed for the benefit of the whole community, a thriving outdoor space which sparks joy, encourages learning and builds friendships.
The construction and creation of the Happiness Garden will be facilitated through a combination of skilled professionals and supervised community and corporate task days. Project management will be shared by both the school and Groundwork London. We believe that our project will bring people together and build strong relationships in and across communities. It will also improve a place and space that is important to the community.
Special times will be allocated for the community to become involved in the garden construction, which will be managed by Groundwork London's Community Gardener. Children will help with building bug boxes etc.

Projects and Posts about the Happiness Garden
Read more about the organisations and people involved in the Happiness Garden