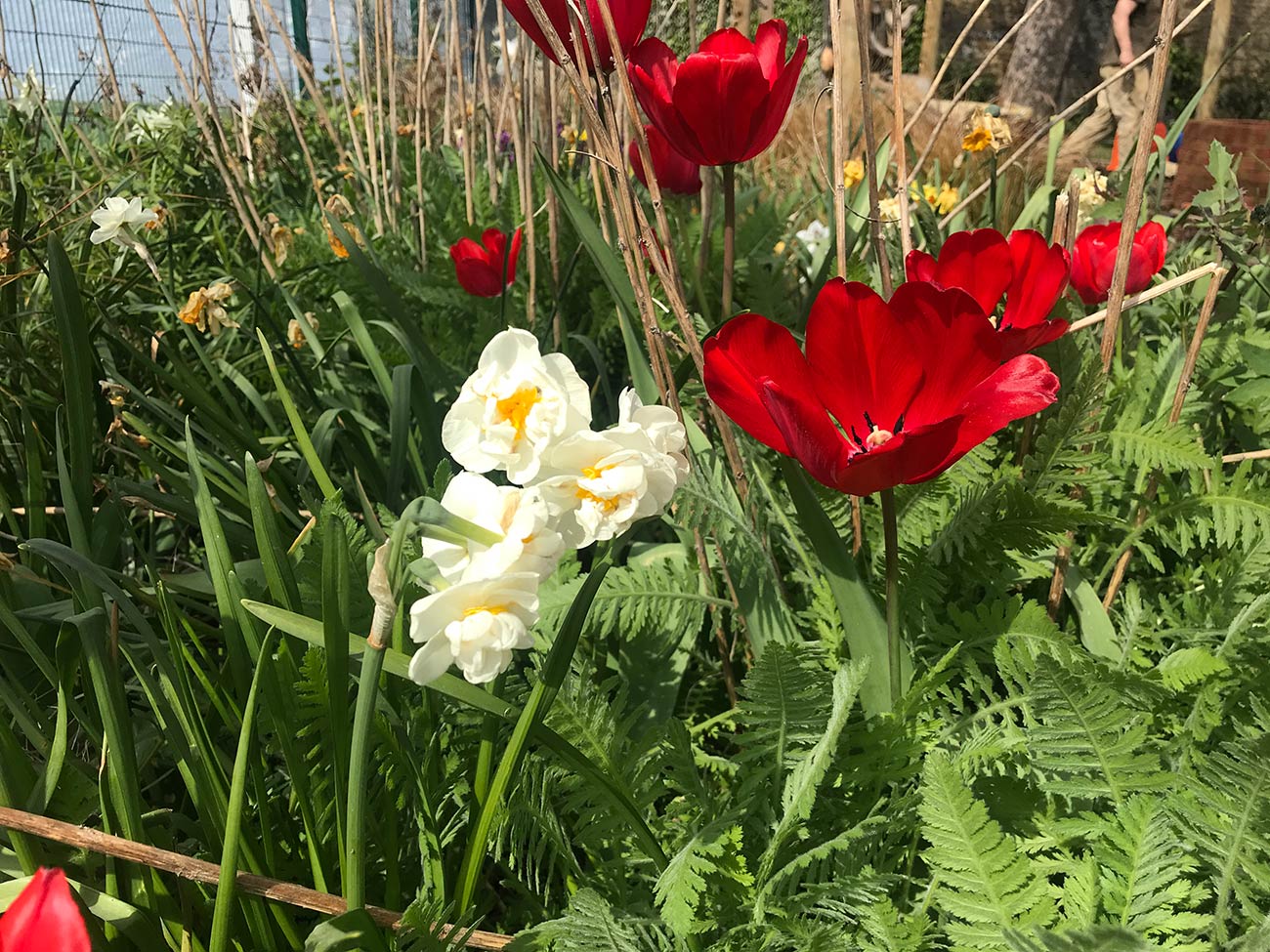 On a sunny Saturday this month (yes there was one!) a few of us joined Jack from Groundwork who led a community day to help create The Happiness Garden at St George's school in Nine Elms Thessaly.
The Head Teacher Sarah Collymore was there leading the way with sandpaper and paintbrush, and we sanded and cleaned and painted features around this new nature garden.
The planning of this garden is a great story that connects the local development in Nine Elms with the local community around its edges. The story is told in more detail on our Happiness Garden project page. The brief version is that creating the Happiness Garden was a response to the Happy Streets Bridge refurbishment by Yinka Ilori in 2019. The idea is to pick up the colourful energy of that project by reimagining a gloomy corner of the school grounds next to the bridge.
Another aspect of The Happiness Garden project is to create a wonderful outdoor educational space for the local children that use it. It has a new story-telling chair carved, by artist Morganico, from a local tree, a fire pit, and fresh planting and exciting den spaces. Part of the funding raised so far goes towards expert teaching on the natural world, and also to run an after school gardening club to grow fruit and veg in the new allotments.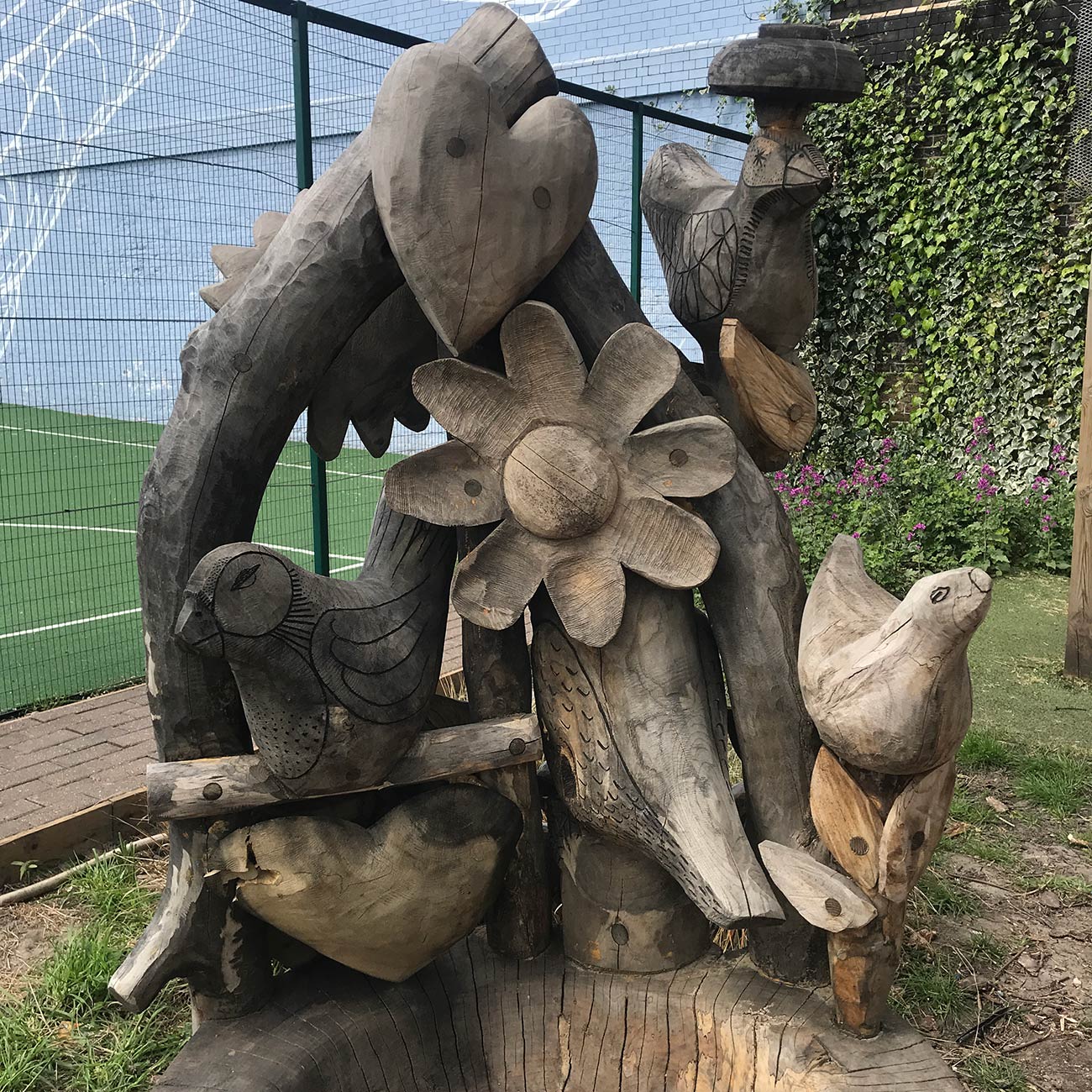 On our community day we saw all this really coming together. The designs for the garden by Sarah at Groundwork have picked up the colourful approach of Yinka's designs with bright pink and orange and yellow used to brighten up the climbing features against the backdrop of the bridge.
Over the community day Jack was in charge and kept us on track with sanding, painting, and clearing ivy off the railway wall for the new mural. Ben from Groundwork built a workstation of low level pantry cupboards and worktops for storing equipment and tools for the new fire pit.
It was so much fun and very satisfying to see the next stage of this local project taking shape.
Read more about the organisations and people involved in the Happiness Garden