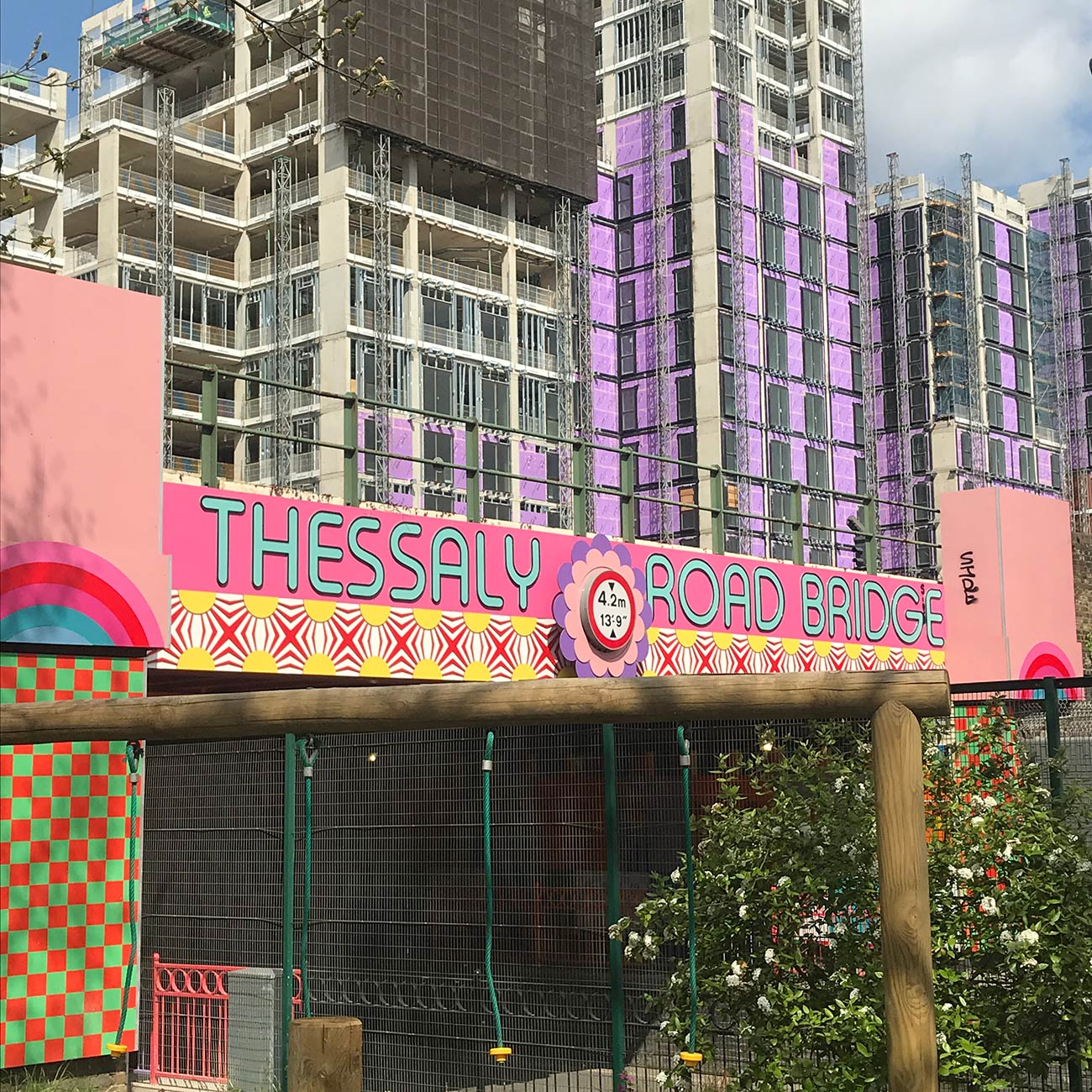 The main route that connects the large traditional residential areas to the south of Nine Elms and Battersea Power Station to the new development is Thessaly Road.
It runs between New Covent Garden Market and the parish primary school St George's, and through the Patmore Estate. It has always been down-at-heel, and to improve this gloomy route into Nine Elms a competition was held to revamp the railway bridge over Thessaly Road as part of the London Festival of Architecture.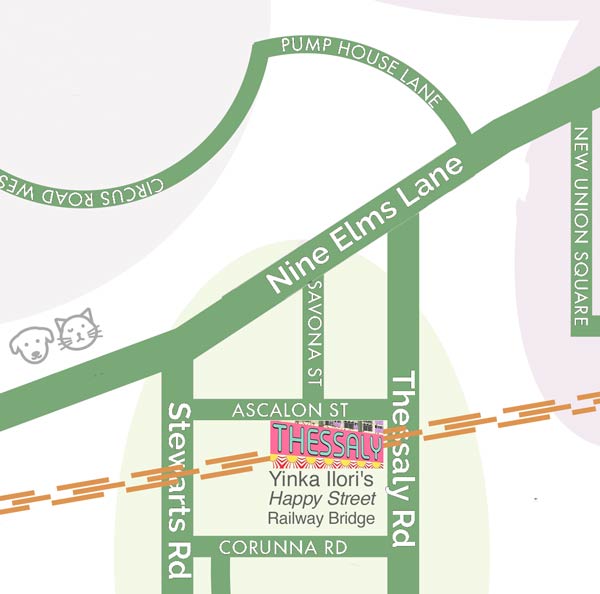 The competition was won by Yinka Ilori, a London based multidisciplinary artist of a British-Nigerian heritage based in north London. His project was to create 'Happy Street', a colourful scheme of cladding and painting to brighten up the route under the bridge.
The freshy upgraded Happy Street bridge is immediately adjacent to a semi-redundant play area in the parish primary school. Having a new, brightly coloured wall overlapping into school grounds offered an opportunity to reconfigure this underused play space as The Happiness Garden, a play space available to the whole community for the enjoyment of nature, peace and fun.
After discussions and agreements within the school governing board, The Happiness Garden project was launched and the Revd Vanessa Elston took over the project and brought together designers, fundraisers and staff to create an environmental and community project. The project also included new allotments for the children and a new Green Fingers gardening club after school which Vanessa ran during the summer term.
The Happy Street Festival
As part of a wider summer festival project around the area, the steering group Nine Elms London held a 'launch party' for the Happy Street bridge. The parish school hosted the event attended by over 1,800 people from the area. The parish clergy were involved in hosting activities, including using The Happiness Garden as a place to capture the thoughts of children and adults on Happiness and spirituality. The local churches offered hospitality, food and drinks.
Read more about the organisations and people involved in Happy Streets