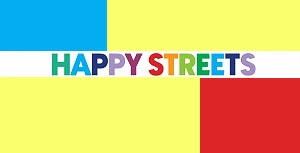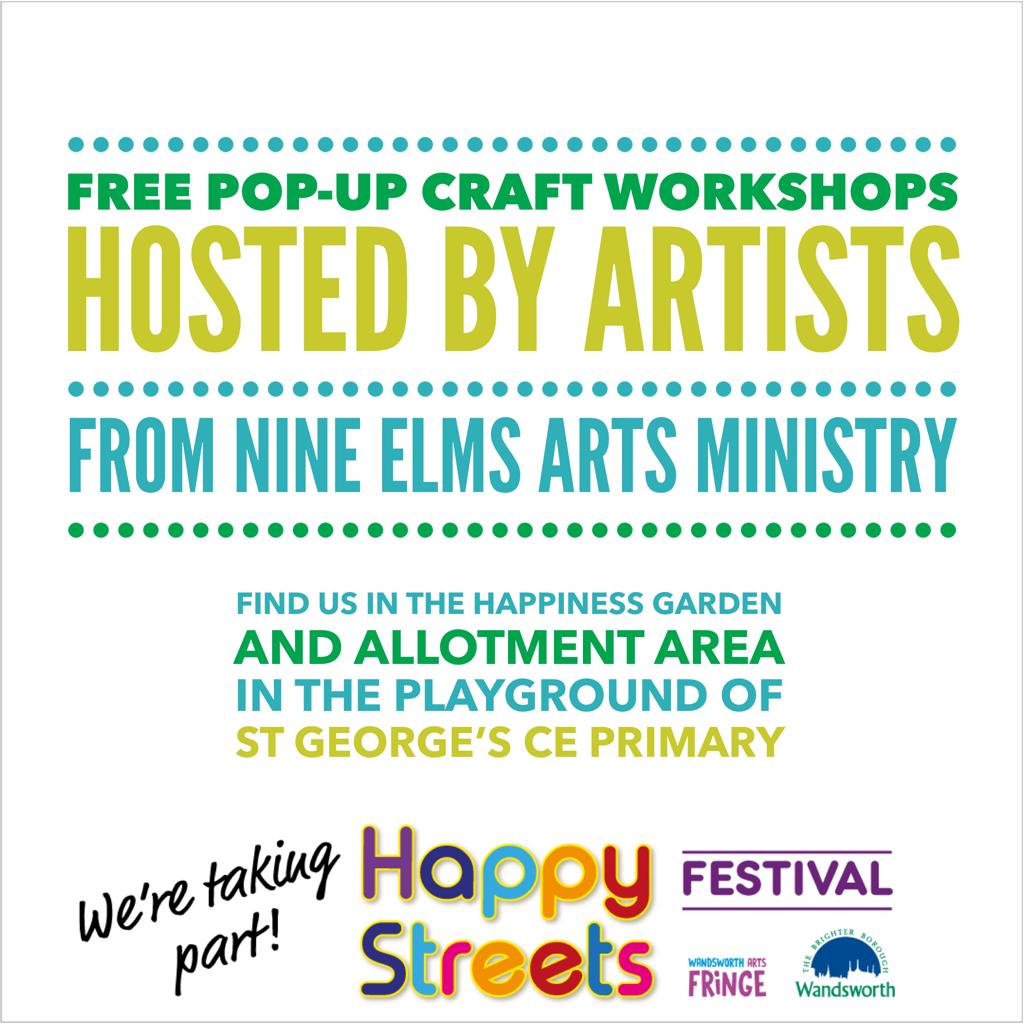 Happy Streets Festival 2021
Nine Elms Arts Ministry is delighted to be returning to the Happy Streets Festival for 2021.
We will be hosting a range of FREE Arts Wellbeing Craft Workshops from 12-6pm – find us in the allotment Area and Happiness Garden at St George's CE Primary SW8 4JS
Enjoy the serenity of learning to paint stunning Sea Fan designs and take home a beautiful painted tile to display.
Revel in nature as you create and decorate simple but beautiful mini nature displays for your home
Sculpt Bowls of Hope and decorate with your own message and nature inspired designs
Create inspiring painted designs on beautiful natural stones and help make a pathway of peace.
Create beautiful Butterflies expressing your deepest wishes and aspirations – they will create a semi-permanent display for the entrance to the Happiness Garden.
Happy Streets is organised by The Nine Elms Team at Wandsworth Council as part of Wandsworth Arts Fringe
#HappyStreets #NineElms
Download Happy Streets 2021 Flyer
Art of Connection – Social Media Exhibition Part 2
Following the success of Art of Solitude we are delighted to announce the second part of our Social Media Exhibition 'Art of Connection'
As we slowly emerge from lockdown and begin to reconnect with the people and places we love, we will be sharing work from locally based artists and creatives celebrating these important connections.
Enjoy visual art, poetry, dance, music and much more. The exhibition will run until the end of May.

Follow the exhibition on our channels here or use #ArtofConnection
https://www.instagram.com/nineelmsartsministry/ @nineelmsartsministry
https://www.facebook.com/NineElmsArtsMinistry @nineelmsartsministry
https://twitter.com/9ElmsArtsRev @9ElmsArtsRev

If you are an artist or creative who would like to contribute to #ArtofConnection please contact Betsy.Blatchley@nineelmsartsministry.org for more information.
#ArtofConnection
Nine Elms Arts Ministry also produced the Nine Elms Advent Calendar in December 2020 – bringing together artists, businesses, community venues and residents in a celebration of 'Light in the Darkness' #NineElmsAdvent – scroll down to watch a short film of the whole trail.
@nineelmsartsministry on Instagram
Sign up for Art of Connection and Nine Elms Arts Ministry updates
Our winter project - Nine Elms Advent Calendar Trail 2020
Nine Elms Advent Calendar 2020 Feedback Survey
If you enjoyed the Nine Elms Advent Calendar last year, Nine Elms Arts Ministry want to hear from you!
Nine Elms Advent Calendar 2020 Feedback Survey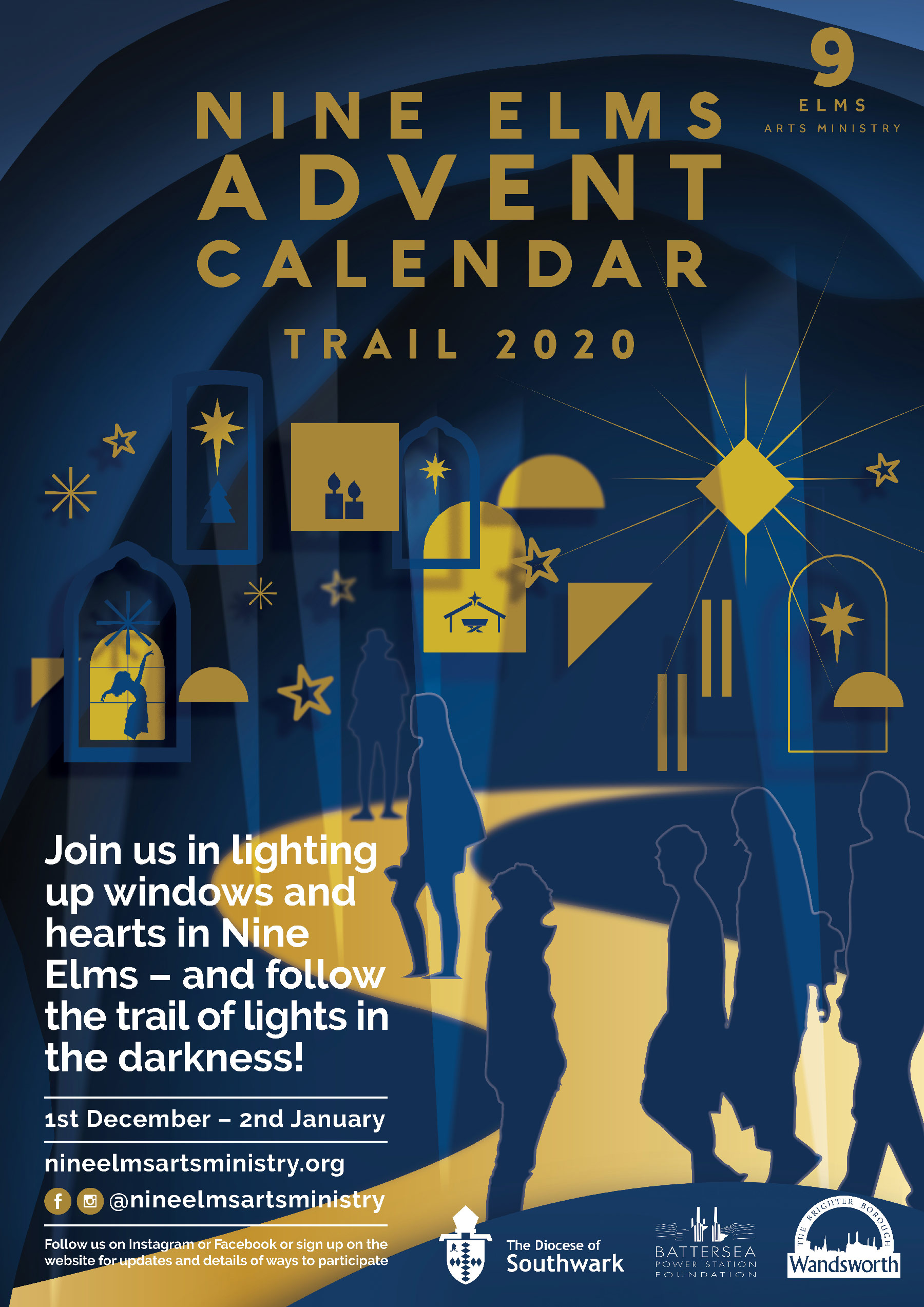 With thanks to our Sponsors & Supporters: Diocese of Southwark, Wandsworth Council, Battersea Power Station Foundation, plus all the venues and artists who have collaborated to make this project possible.