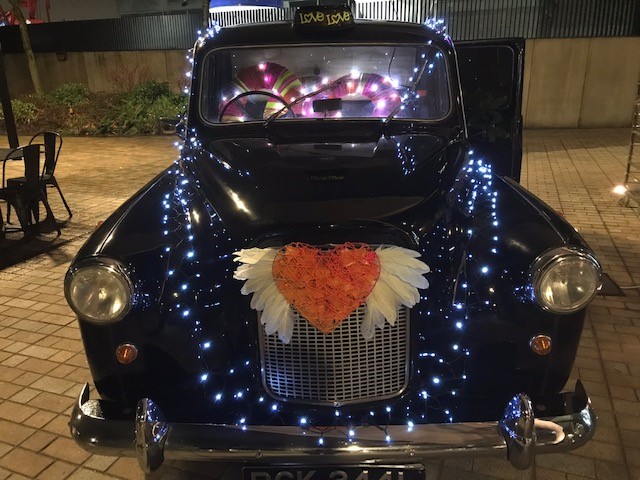 What is Nine Elms Arts Ministry
The community and ministry is led by Revd Betsy Blatchley, Pioneer Minister in the Arts (a former producer at the National Theatre) and is supported by the Anglican Diocese of Southwark.
In December 2019 Nine Elms Arts Ministry launched its most ambitious project to date, the Nine Elms Advent Calendar, which transformed Nine Elms into a giant advent calendar of art with free festive events every day from 1-24th December as each new window was revealed.

Well over 2,000 people visited the events and the venues included cafes, restaurants, schools, theatres, cinemas, gyms, churches, estate agents and empty units and ranged from traditional painted windows to an installation in a taxi and another completely created with products from New Covent Garden Market. Around fifty organisations were involved and plans are already afoot for an even bigger event in 2020.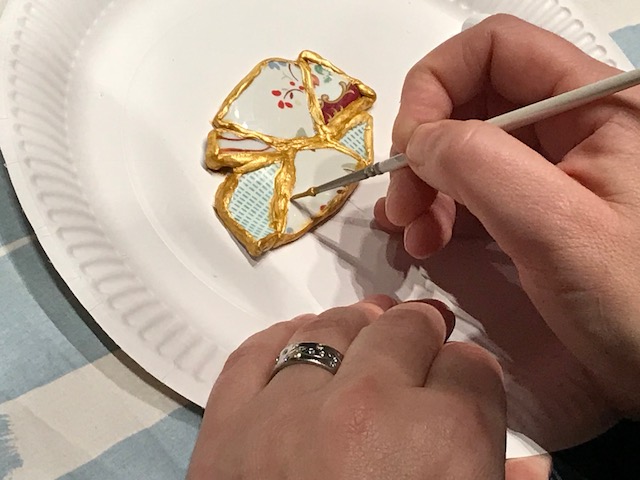 Previous projects have included Refugee: A Christmas Story a performance event at the Village Hall, Battersea Power Station for Christmas 2018 ; #EasterHopeinNineElms – a pop up installation of hope that transformed the Nine Elms Pavilion (opposite the American Embassy); Creative Soul: an Arts Spa which launched a series of arts wellbeing pop-ups working in collaboration with different developments in Nine Elms.
In 2020 Nine Elms Arts Ministry will be expanding their Arts Wellbeing Pop Ups.