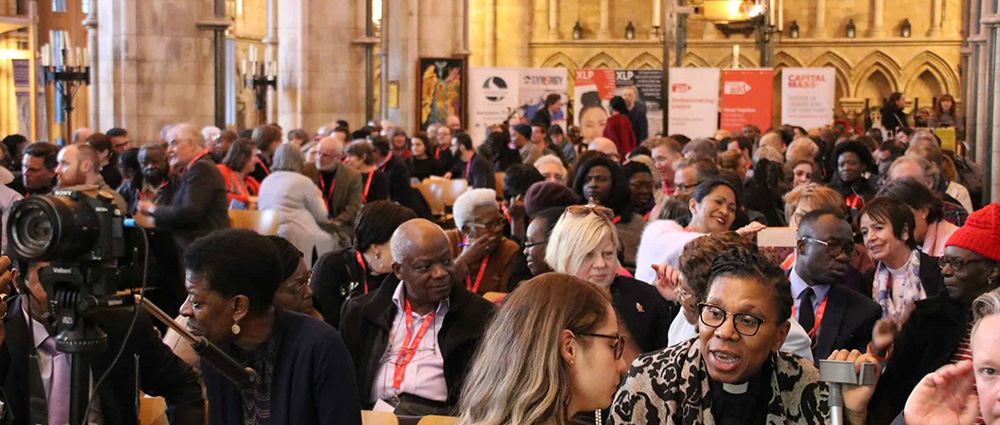 This is what the Lord says:
"A sound was heard in Ramah.
It was painful crying and much sadness.
Rachel cries for her children.
And she cannot be comforted,
because her children are dead!"
Jeremiah 31:15
What can my Church do? What can the wider Church do?
Violence rose by 20% in this last year and not just in London. Causes are complex but poverty, mental health, government spending and social exclusion all contribute.
Sophie Linden (Deputy Mayor for Crime and Policing) thanked us as Churches for the work we are doing with the families affected by murder.
Revd Les Isaacs OBE (founder of Street Pastors) commented that one of their key successes is removing weapons from the streets. We as Church are good at social justice, yet 119 people lost their lives this year.
Families affected are saying: "We would like the Church to help us navigate this time". Many have no idea about procedure (eg they can't get on with funeral arrangements - murder investigations take time). There is little or no support for the families.
The Church has been around for a long time but we need to work together to tackle the issue of violene and work towards a ceasefire.
Mercia Perin (XLP mentor) brought her perspective as a young person. She thanked us for asking young people to be involved in the solution. We can ask them to come to churches to explain what is going on.
It takes a village to raise a child and the same village can kill a child. If young people do not feel cared for they will burn the village to feel its warmth.

She as a young person said: "Let us be involved and give us self-worth"