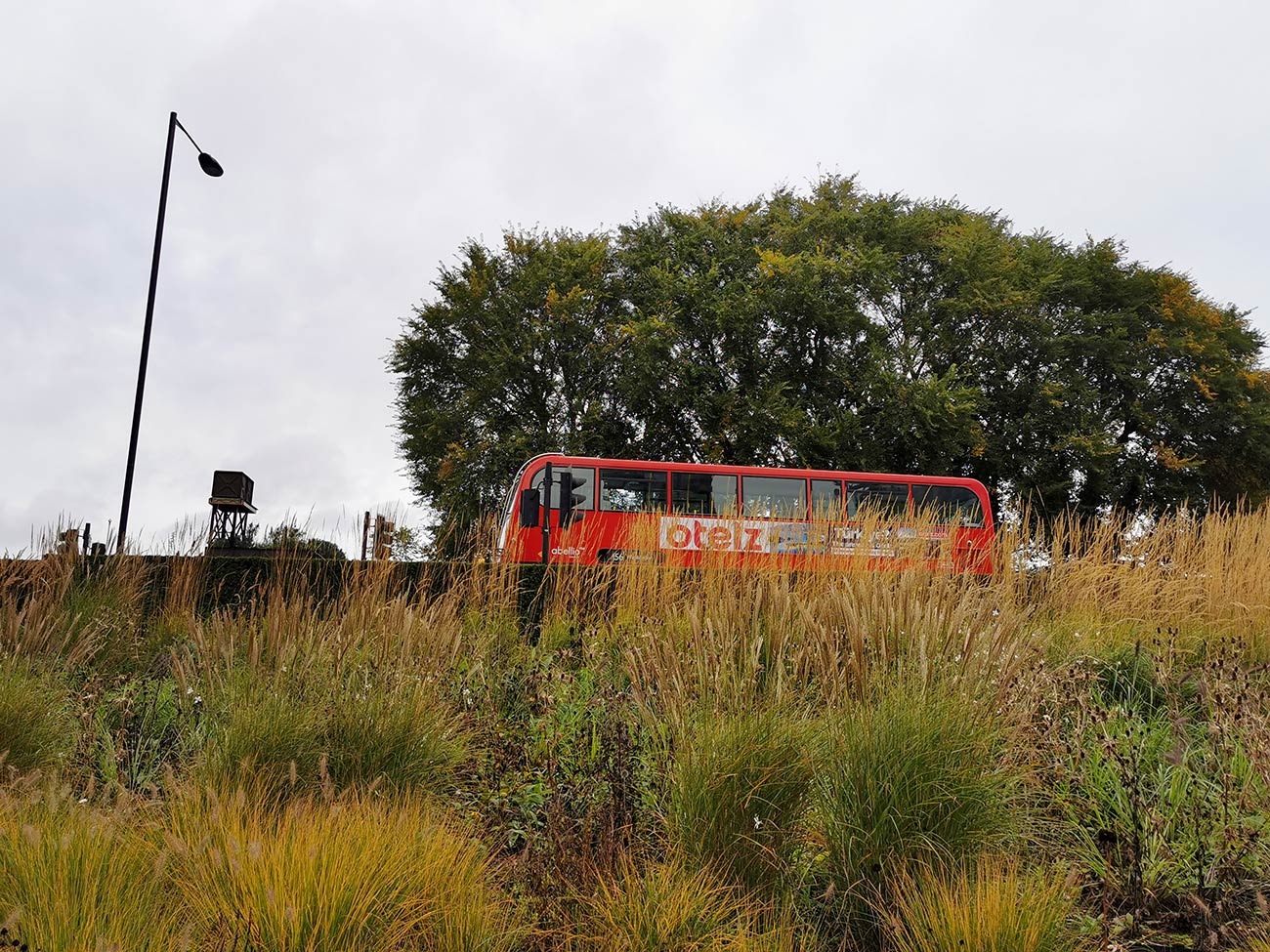 In a fusion of art and architecture, Nine Elms Pavilion, designed by the architecture innovators Studio Weave, has become a waypost that celebrates creativity and social gathering.
Hosting fashion shows, film showings and school trips, whilst providing storage for workshop furniture and habitat for rare sparrows, its unusual design makes it a low-key and friendly landmark for visitors and locals.
Built from timber and metal panels which are usually used for constructing water tanks, the Thames' riverside industrial history is evoked. The tanks house a protected raised garden, with hawthorn, grasses and perennials, and forms the ceiling of the pavilion shelter. The timber columns are designed and printed in colourful geometric patterns by artist Linda Florence.
The effect is one containing many influences – from the English village market cross, via the Battersea Park Peace Pagoda made by Japanese monks, to the industrial structures that once lined this bank of the Thames.