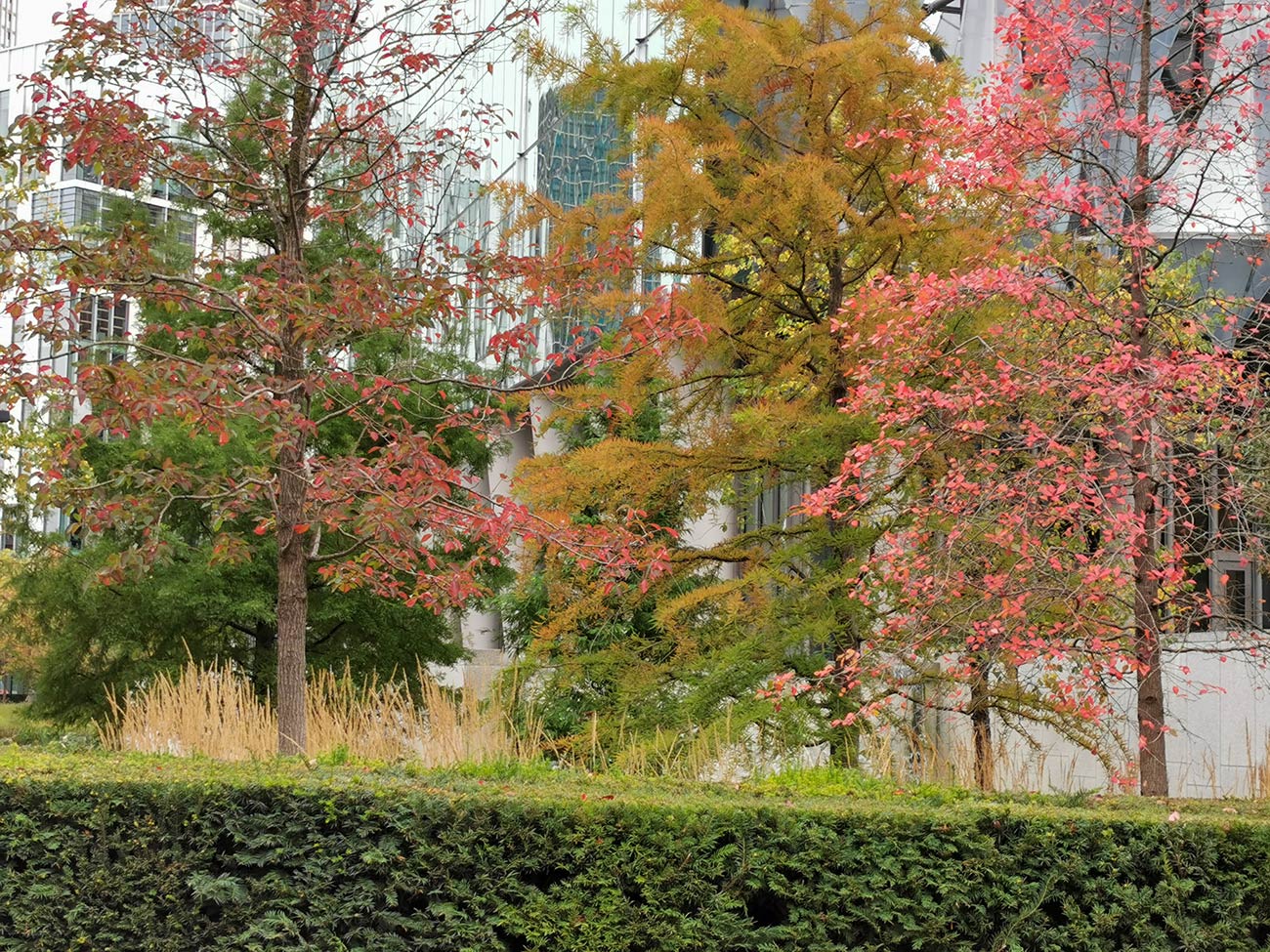 The US Embassy building, originally built in a stark post-industrial area with an uncompromising inaccessibility, was a seemingly difficult building to help form a local sense of place for the new population.
Philadelphia firm OLIN were tasked with reimagining the landscape surrounding the embassy building into a thriving green landscape, most of it open to the public.
Known for their work on projects like the Washington Monument grounds and Bryant Park in New York City, OLIN's design seamlessly integrates with the embassy building, creating a sense of harmony between the architecture and the landscape. Their design takes into account both the practical, for example incorporating security barriers, and the aesthetic. The landscape combines elements of sustainability, accessibility, and visual appeal.
The landscape incorporates sustainable practices such as rain gardens, permeable paving, and bio-swales, which help manage stormwater and promote a healthier urban ecosystem. These are essential to counteract London's continuously growing hard surfaces which make localised flooding a regular eventuality.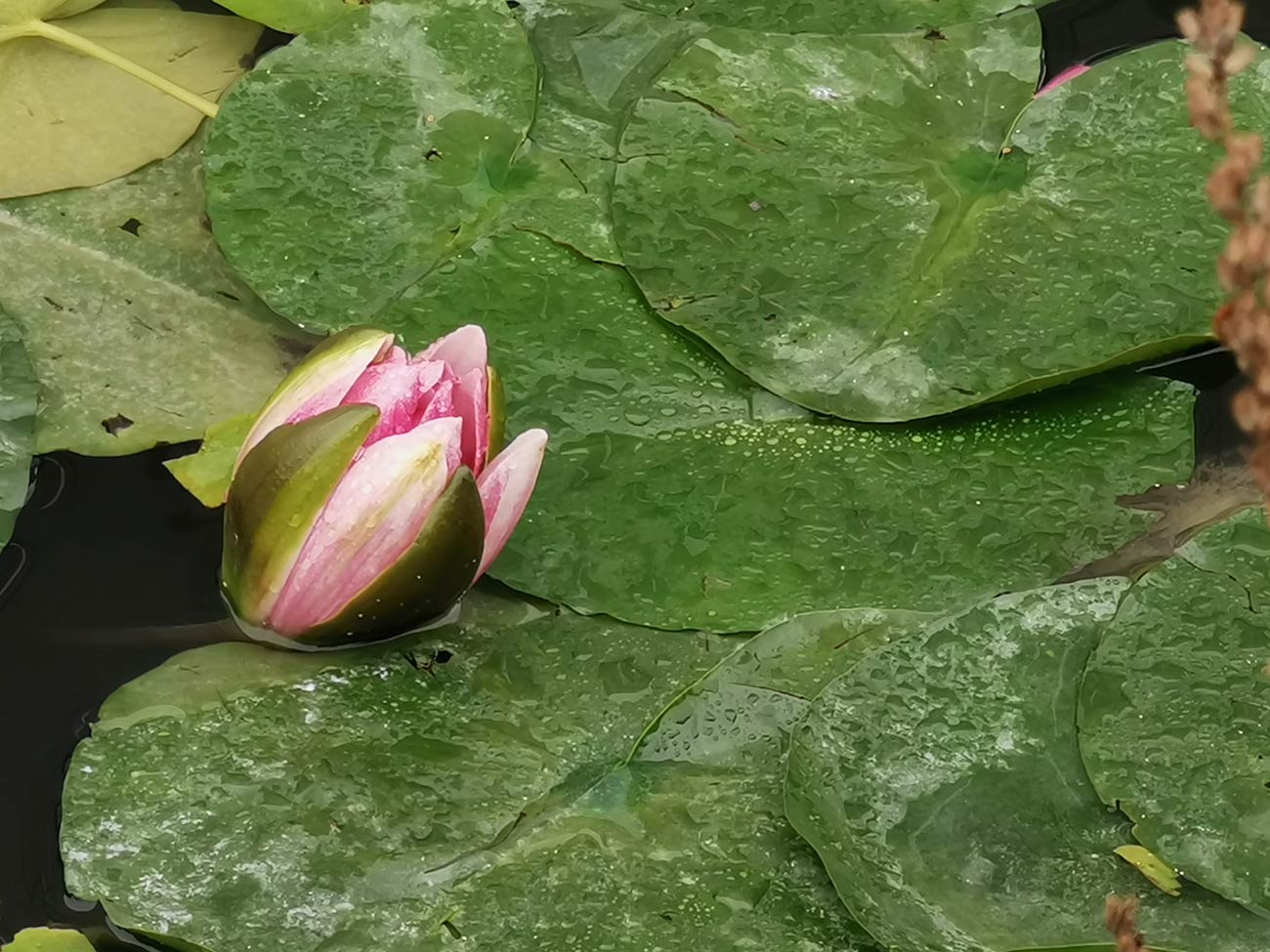 Filled with lush greenery, including a diverse selection of trees, shrubs, and flowering plants, the green space offers a refreshing contrast to the surrounding urban environment and contributes to improved air quality. OLIN worked with American and English horticulturists to select plants that are reminders of the historical relationship between the US and the UK; reflected in plants that were brought to the "New World" by British settlers. They also used endemic American tree species such as river birch and red maple that evoke American woodlands, and prairie, meadow and wetland landscapes of North West US and canyons in the South West.
Quiet seating areas, pedestrian pathways, and open spaces, allow visitors and the local community to take time out and engage with the environment. The landscape is designed to engage the senses, with the soothing sound of water features and flower fragrance, whether you're aware of the designers' conceptual intention or not.