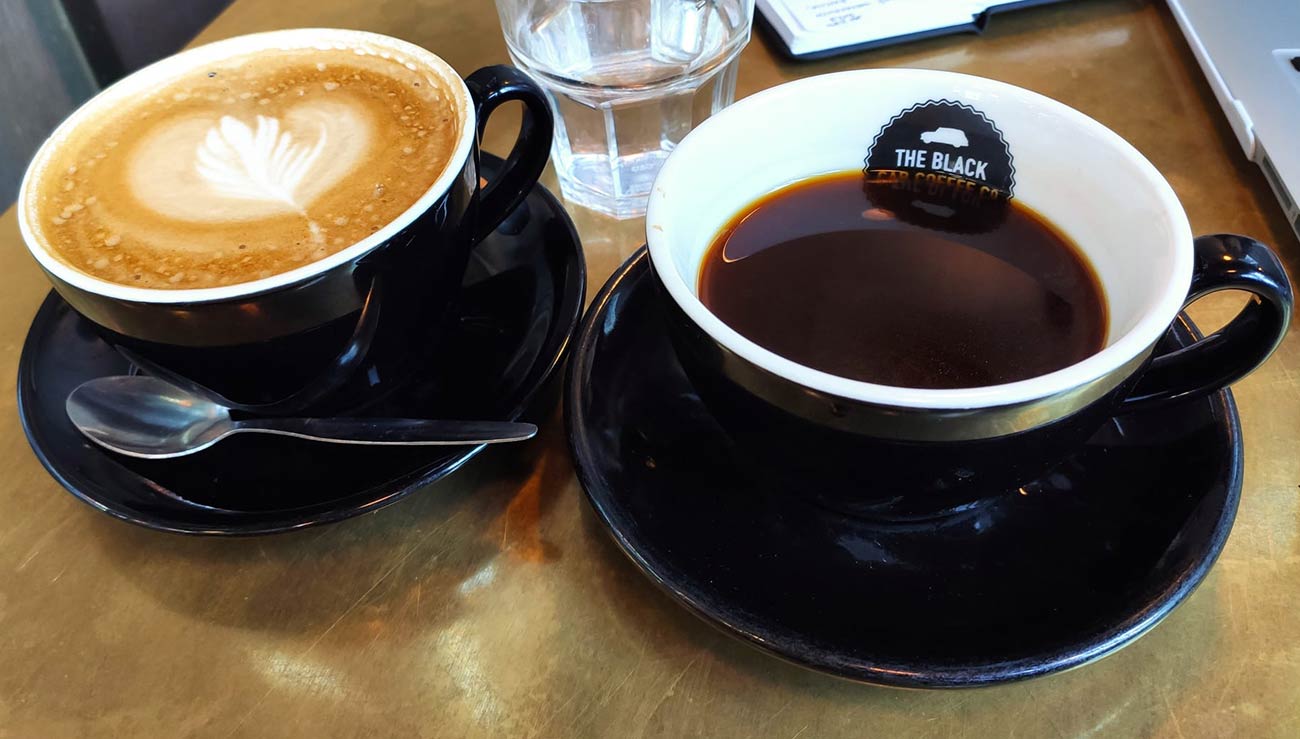 Old school rock 'n' roll hits play gently in the background, and there is a pleasant smell of fresh focaccia that complements Black Cab's primary offering: organic, barista-made coffee.
The space has been home to various art exhibits and creative initiatives, and proudly displays artwork created by regular customers (you can speak to the manager if you would like to purchase any of the pieces hanging on the walls).
Although Nine Elms has sometimes been accused of alienating style over substance, Black Cab is a positive example of a local space that brings the community together. People from all walks of life gather daily in Riverlight's dedicated coffee shop — whether high-vis construction workers from the Thames project nearby decompressing over a cookie and a latte or local venture capitalists hoping to secure a deal over Zoom while sipping their fifth espresso of the morning.
There may be a lot going on inside (chairs and tables for customers compete for floor space with an enormous bread machine, an industrial coffee roaster, various mysterious crates and large, nondescript black barrels), the haphazard layout adds a certain charm and homey feel: an unspoken 'come as you are' vibe.
It looks as though the people of Nine Elms are heeding the call.