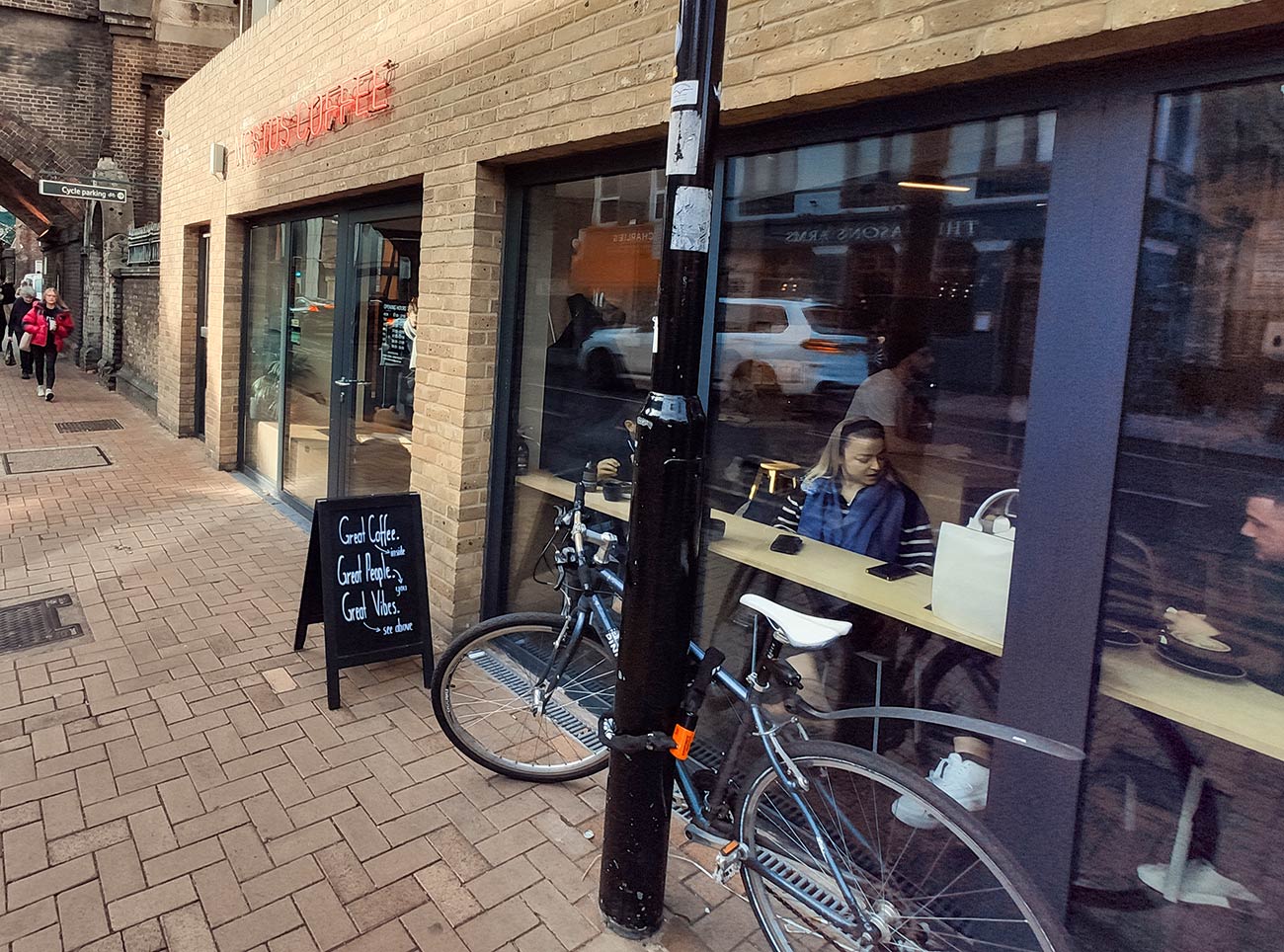 Accessibly located a pebble's throw from Battersea Park Station, Nostos is a bustling hub for young professionals looking for a quality takeaway coffee or productive freelancing space.
Local friends gather to chat about life, while coworkers crowd around laptops to answer emails and change the world. There are handy mains plugs around the walls for those keen to work while enjoying a morning brew. Gently percussive ambient music gives off a trendy vibe without interrupting conversation or breaking freelancers' focus.
And what about the coffee and cake?
Long Black (£2.70) - flavourful, with a predominantly dark chocolate note. A lovely cacao aftertaste. Cappuccino (£3.50) - smooth, with a comforting layer of decorated milk foam.
Chocolate & walnut banana bread (£4.00) - very moist, and the optional toasting made its surface pleasantly crisp. Toasting had the added bonus of melting the chocolate into delightful, silky pockets of joy.