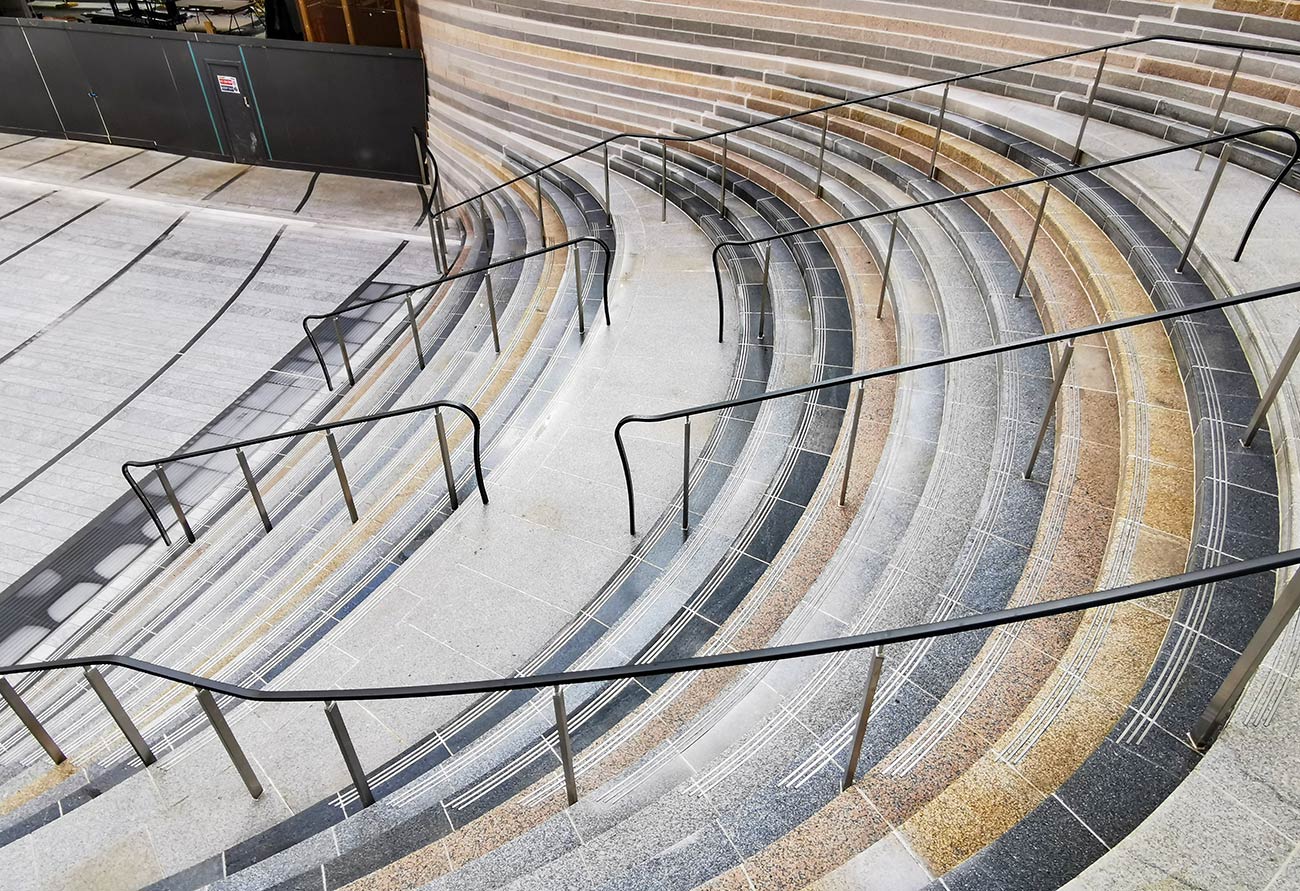 In March seven arts projects were selected from more than 20 submitted, to bring meaningful place-enhancing artwork to people in the area. The projects were selected to be entertaining, accessible and at times challenging.

They were also designed to help build connections and bridges between new Nine Elms residents and workers, and the more established residents in adjacent communities up to Wandsworth Road and Battersea Park Road including Patmore, Savona, Carey Gardens and Doddington & Rollo Estates. Here is a rundown of some of the chosen projects.
Poetry
Battersea poet Hilaire held her series of 3 highly successful collaborative poetry workshops in June. Entitled 'found ~ flow ~ flux', the project was to create a word portrait of Nine Elms during this period of change using 'found text' gathered on a sociable walk around Battersea. She describes the activity as 'foraging' for words by scoping the streets for signs, posters and notices that can be brought together for the portrait.
It was an opportunity to explore the area with a focus on impressions, feelings, physical responses, photography and verbal language. Walking-poets also discovered places and vistas they had not visited before or viewed them from a different perspective.
The poems created in the workshop will be published in a free booklet by lower case press later on in the year.
Dance
In May E33 Dance Company danced 6 performances in one day of 'Used to Be' - a new choreography by Rick Fernandes, inspired by local residents' experience of change in recent times. There were also interactive arts and mindfulness workshops by local Nine Elms artist Daria Hass using the symbolism of butterfly metamorphosis to encourage the audience to consider how change can be "challenging, but also life-giving and renewing".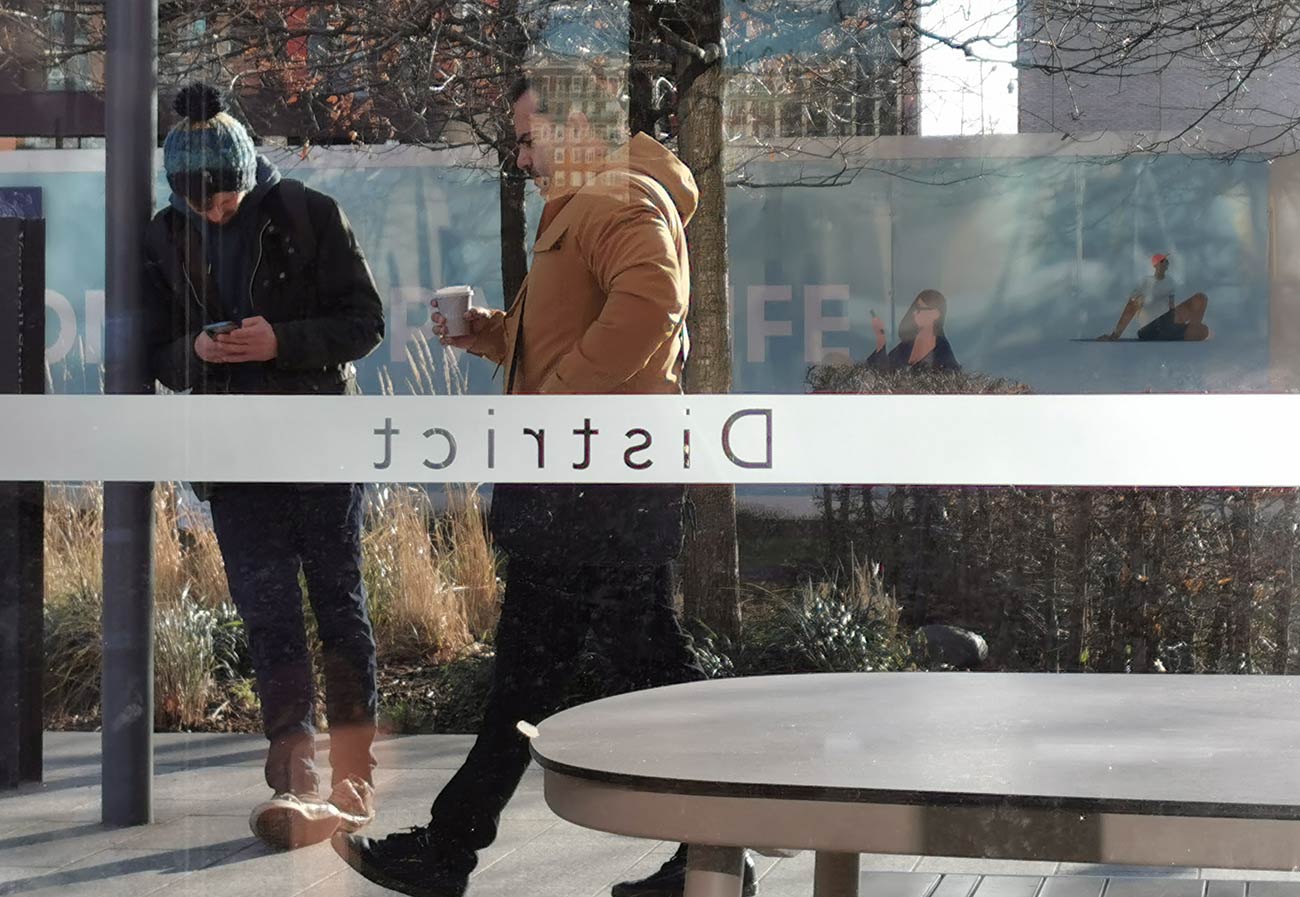 The performances were in Battersea Exchange - outside St Mary's School and attracted an audience of about 200 people as well as accidental passers-by.
Rachel Riveros from E33 said of the selection evening process, that "It was human, full of passionate and inspiring people. Finally, a 'human' funding experience!"
Living Urban Sculpture
Local residents Anouska Anquetil & Adrian Wong, who form Aterre Studio, were selected to create a place of sanctuary and sensory connection to nature. The sculpture-furniture will offer seating within a living structure made from willow that, as it is growing, will constantly change and shift reflecting the built environment around it in Nine Elms.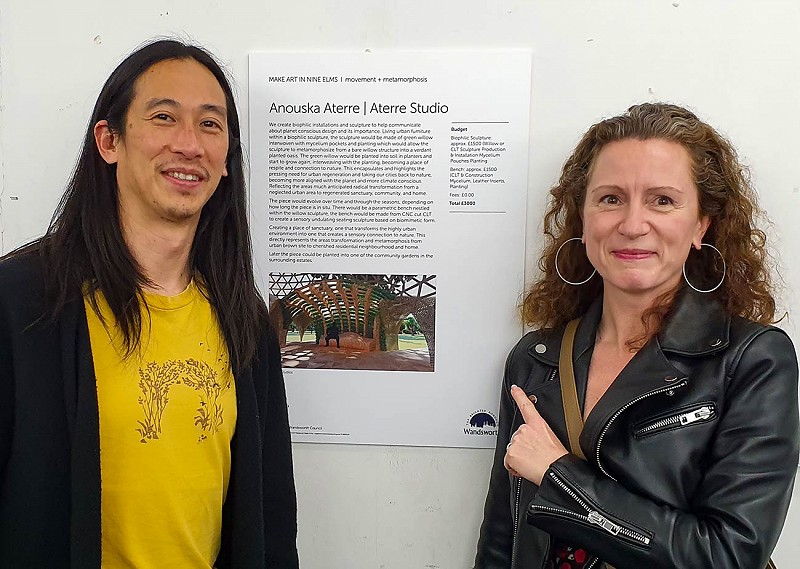 Work selected is funded by Wandsworth Council to deliver projects in Nine Elms and Battersea over the spring and summer months.
Continuing Culture
There are four permanent "Cultural Anchors" in the new Nine Elms development: Theatre 503, Matt's Gallery, World Heart Beat and Chocolate Films who are already making an impact on the cultural life of the area. Watch this space for more developments.