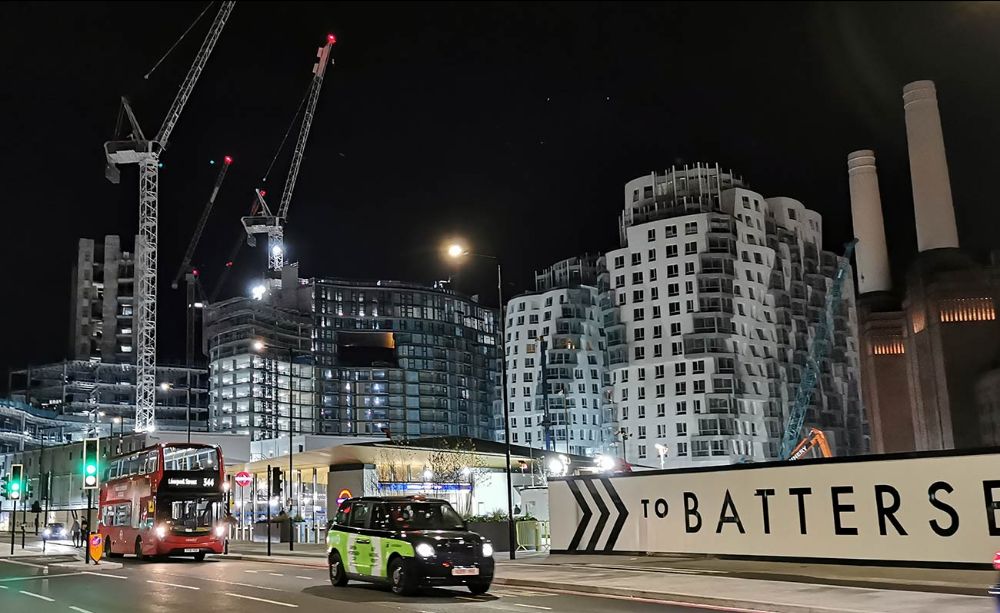 Right at the end of the 20th century, before social media had got off the ground, Spain gave birth to a most-photographed sensation with its Bilbao Guggenheim museum. The building, by American architect Frank Gehry, left other down-at-heel cities wondering if they could build an 'iconic' building to improve their prospects, increase visitors and income, as Bilbao has done.

Arguably many odd-shaped buildings since have been influenced by this ambitious and popular masterpiece but they often fall short of Gehry's own visionary designs.
The site of the derelict Battersea Power Station always inspiried awe but was for 60 years a reminder of industrial and social decline in Battersea that London would rather put to one side. When plans finally got off the ground for British architects WilkinsonEyre to preserve and refurbish Giles Gilbert Scott's 6 million brick power station, some thought the site did not need any more super-architecture. Arguments against included the lack of affordable units or access by the public to the facilities within, the dilution of the magnificence of Battersea Power Station itself, and the gated communities that may ensue.
Gehry's Prospect Place, which includes the central multi-coloured lit "Flower", have a very different use from Bilbao's Guggenheim. This first of Gehry's UK buildings will be residential, not a setting to view art. Built opposite another apartment building by British architects Foster & Partners, it will form part of a trio of work by some of the most important architecture practices of our time. It is hard to imagine now but if maintained into the future, think 100 years, will we be glad that at least part of the Nine Elms development was built by architects with a lifelong commitment to making important buildings that contribute to the cityscape in the long-term? What do you think?