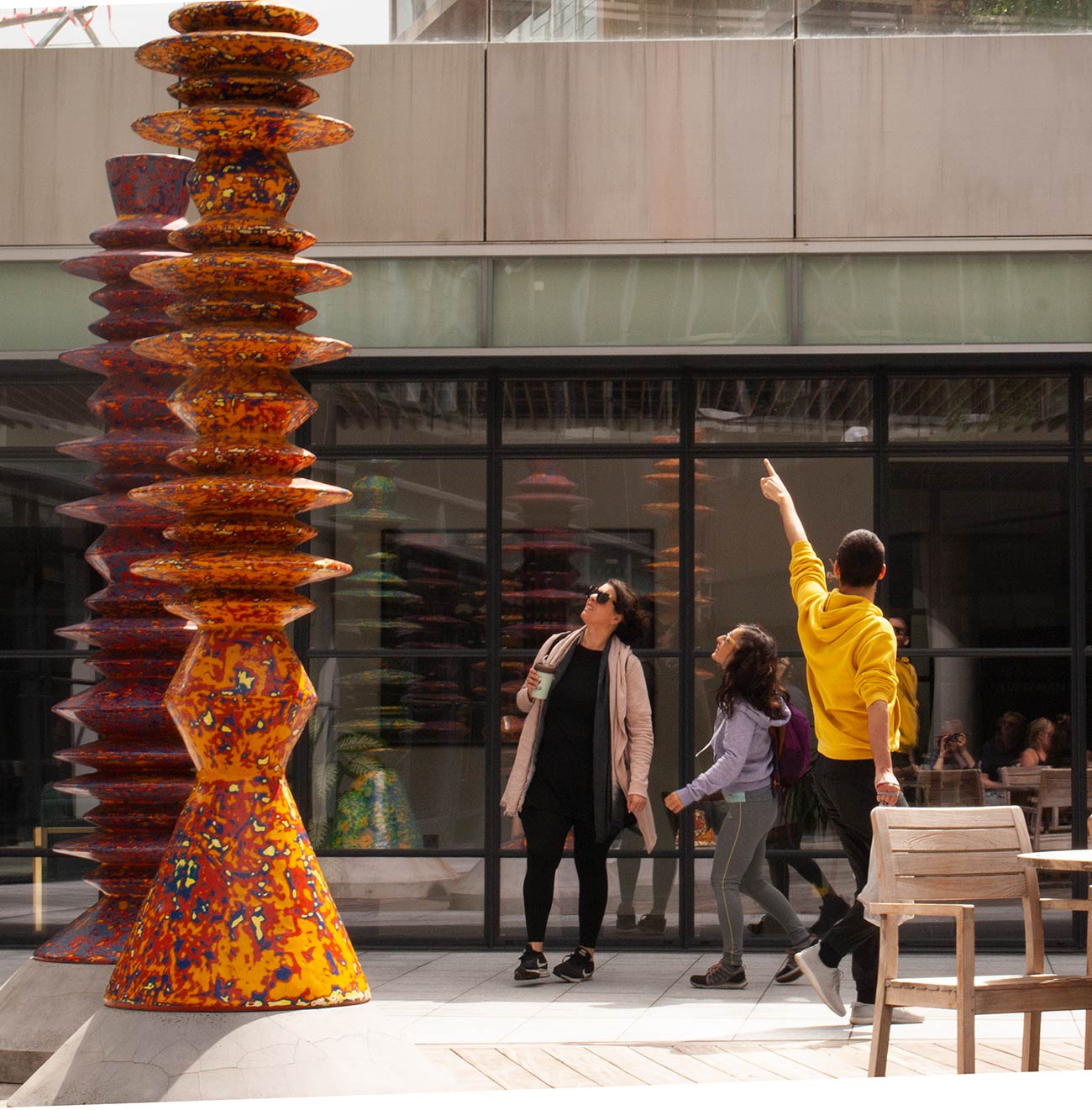 Nine Elms has an array of open spaces with a mix of imaginative planting, glass and steel architecture, water features and sculpture. If you're missing museums and galleries (I am!), come for an art tour of three of the diverting art pieces on our doorstep.
A staircase near Battersea Power Station leads to the mini-plaza between Battersea Brewery and Moyses Stevens florist. It feels a little grey and uninviting, until you glimpse Malaysian artist Haffendi Anuar's Machines For Modern Living. The coloured columns, based on traditional pillars that lift a building above ground or water, were commissioned for the Battersea Power Station development in partnership with the Cass Sculpture Foundation.
They look cast rather than carved, the material pushing against their own skins, like the laying down of rock at the bottom of fossil cliffs. The group of four chimney-like forms make a little crowd or gathering and invite kids to skip between and families to lean against.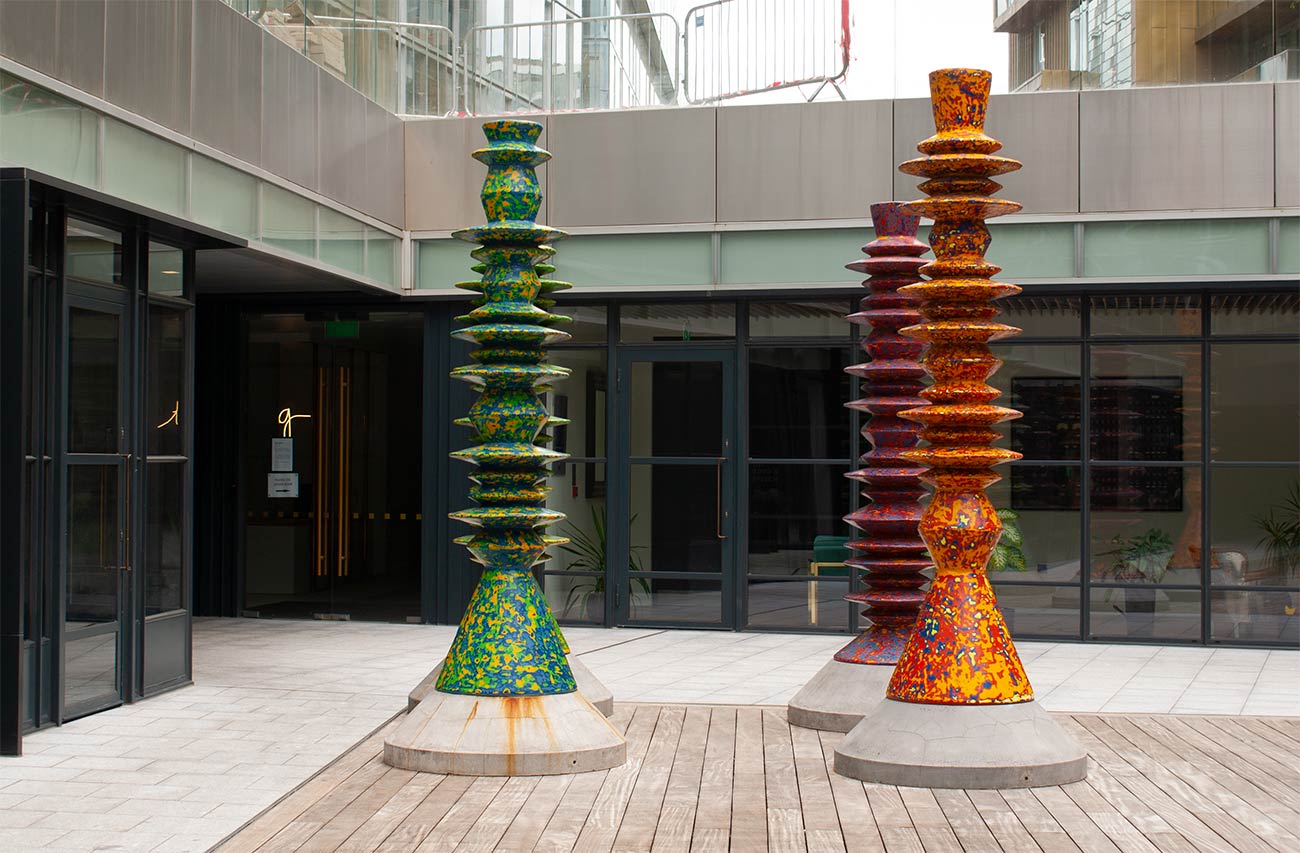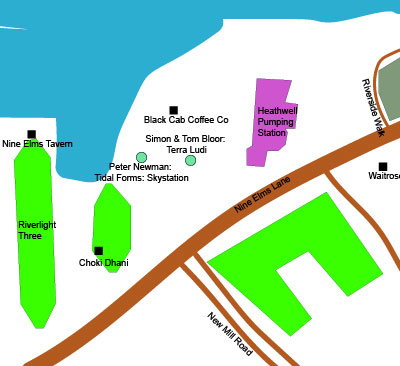 Walking Vauxhall-wards from the Power Station, halfway down Nine Elms near Black Cab Coffee Co, you reach Riverlight Quay where there are two sculptures within yards of each other. They don't seem to have much in common, but there is a connection in that they are both lying close to the ground, not reaching upwards like Haffendi's pillars.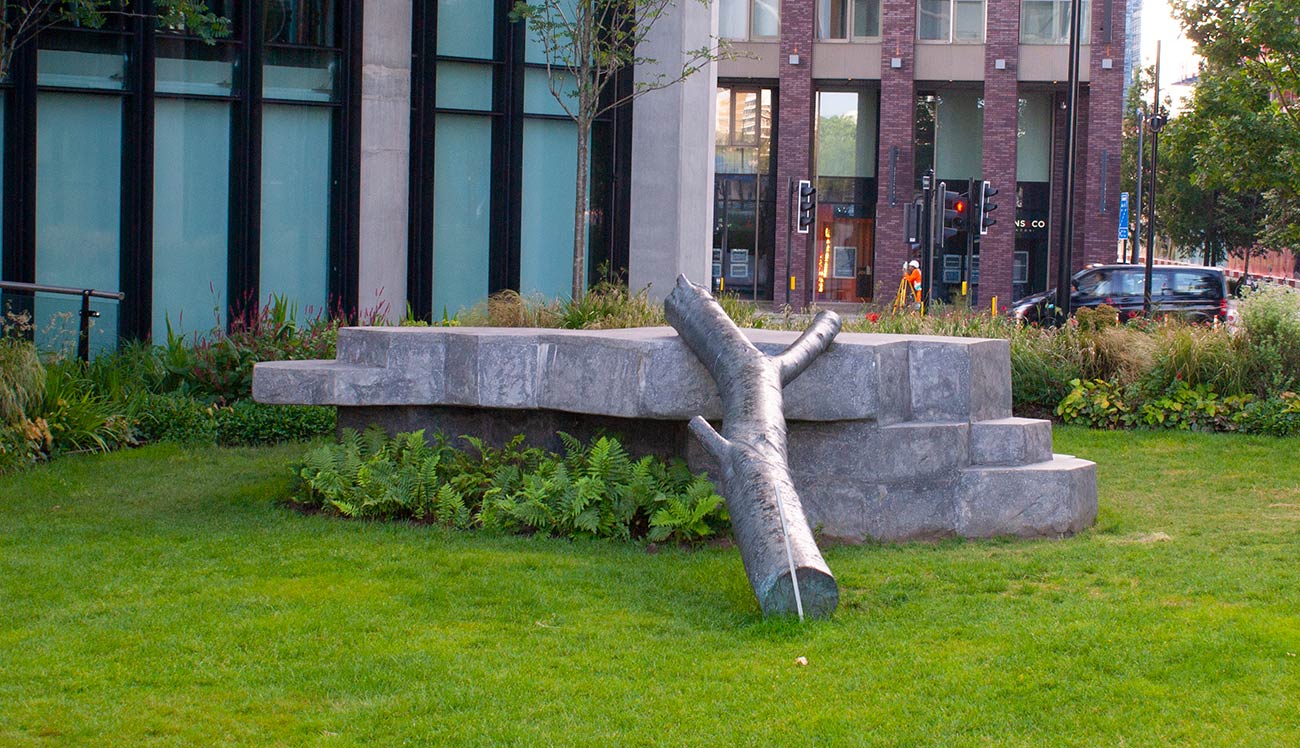 Simon & Tom Bloor's Terra Ludi, a bronze tree lying against concrete 'rocks' emulates nature, against Peter Newman's steadfastly human-made Tidal Forms: Skystation. Both sculptures refer to make-believe or games. The Skystation was originally proposed as a 'seat' but sitting doesn't seem to be encouraged so I missed out on reclining there to watch the clouds. The invitation is within the sculpture though, taking your mind to a contemplative place, and reminding us that there's something else outside of ourselves - and maybe we should be paying attention to whatever it is.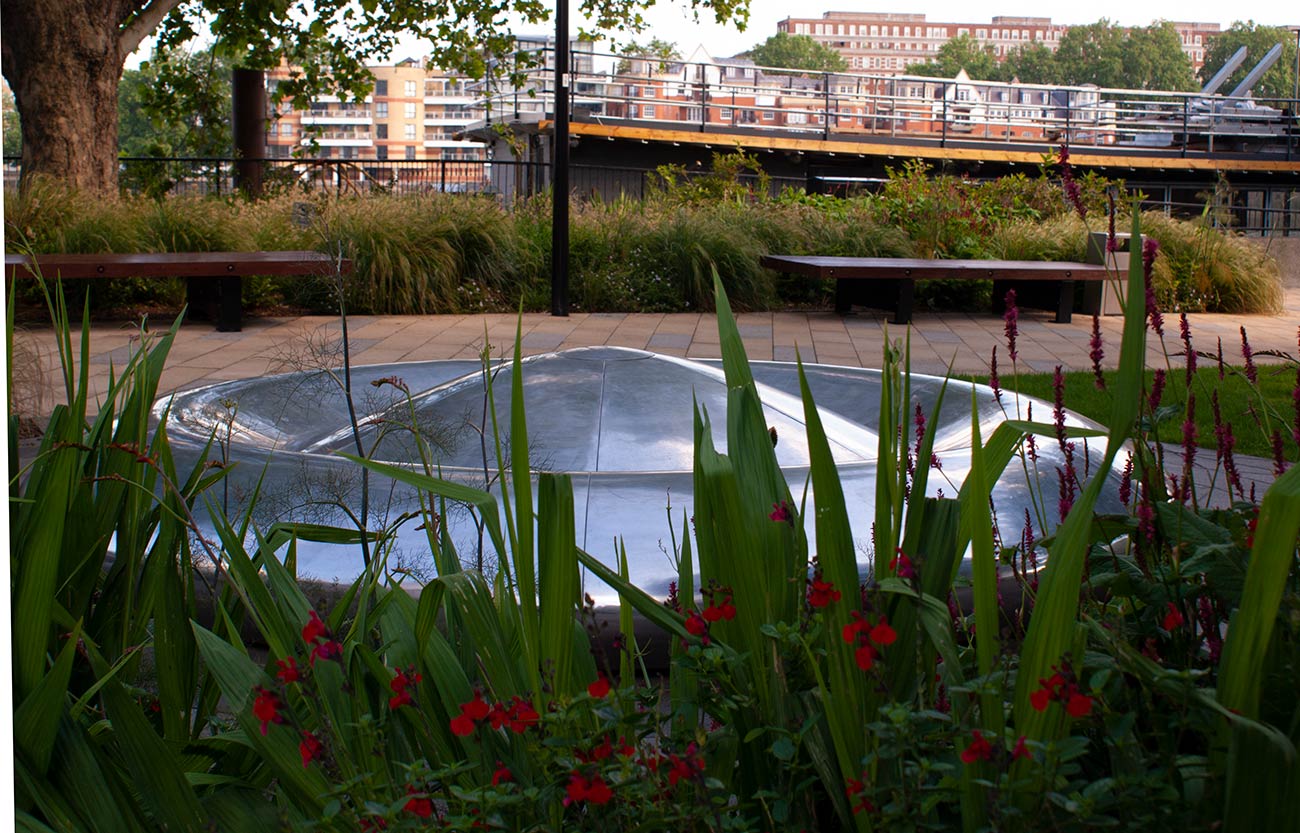 We are Friends of Nine Elms Parks. nineelms.org
Wil Bunn 22 June 2020