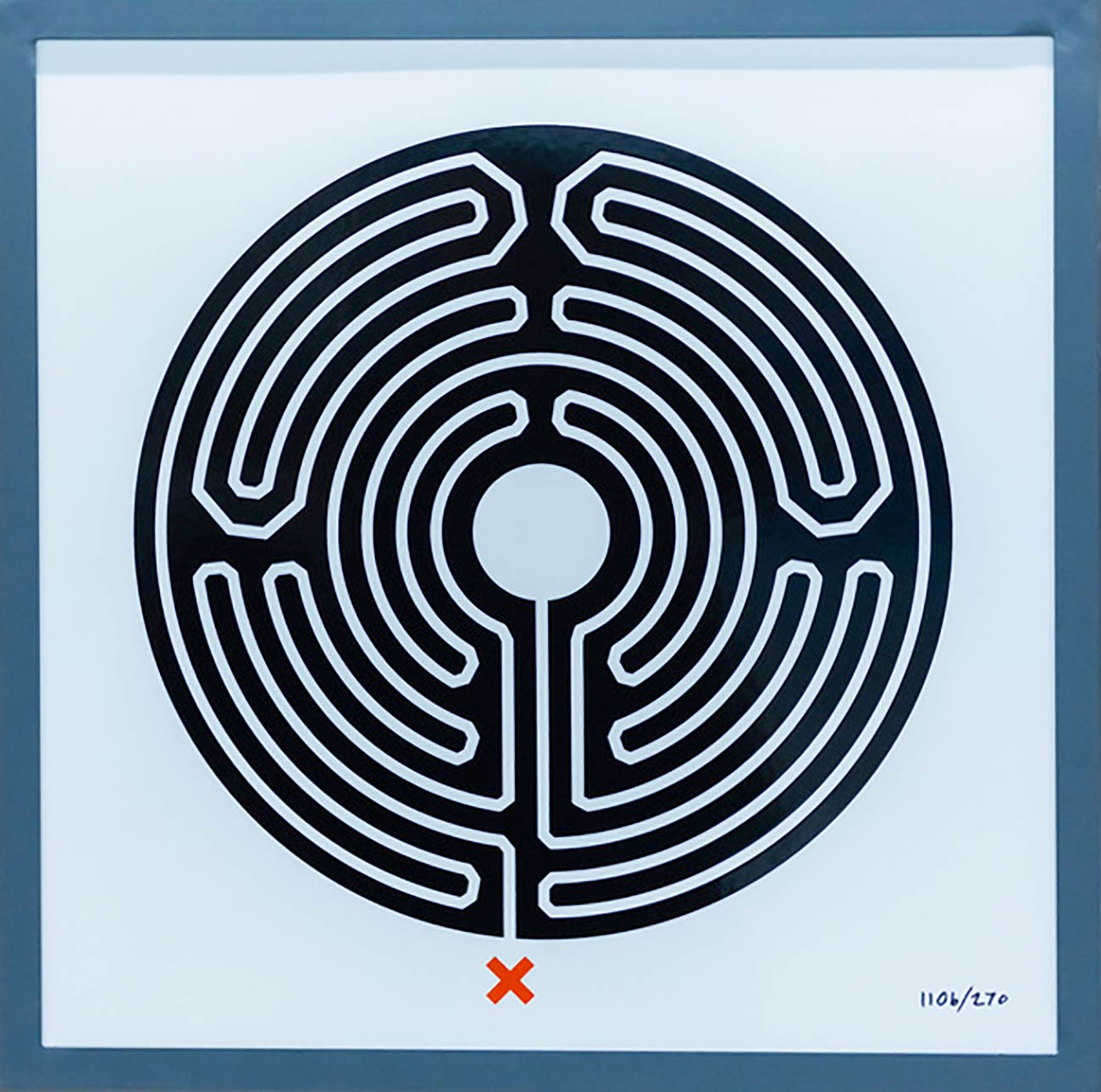 British artist Mark Wallinger is known for his thought-provoking and often conceptually rich works, including his 'readymade' piece - A Real Work of Art which consisted of a racehorse by the same name who ran only one race. Wallinger is particularly recognized for his interest in themes of identity, surveillance, and politics.
The installation of new editions of his work Labyrinth, at Battersea Power Station and Nine Elms Tube stations, completes the series (for now) which is represented in 270 of London's tube stations.
Each small artwork is unique to the place where it is installed and engages with the site's historical and cultural context. In the Northern Line extension's case the enamel-embossed work at Nine Elms features an appropriate nine concentric circles, and at the Power Station a four-cornered structure mirroring the famous 4 chimneys.
A fun one-day travelcard outing is to go Labyrinth-collecting, a chance to visit different tube stations and reflect on their local history and culture through interpreting these special works of art.