One of Nine Elms Development area's flagship 'cultural anchors' has just opened its new premises in Ponton Road at Embassy Gardens.
The new 120 seat community concert hall provides a state-of-the-art auditorium that will attract a wide variety of performers, from less-known or emerging artists through to international musicians. Alongside this public-facing facility are the teaching spaces and studios which will double WHB's student capacity providing many more young people with a musical education.
Music Academy
The music academy nurtures young musicians aged 5-25 with instrument lessons, performance groups and a musical environment for encouraging a life with music. To bring down barriers for 5-17 year-olds who may not have had a chance to learn music, they offer a bursary scheme (based on household income) so that no-one is prevented from accessing a musical education.
Their new music education space at Embassy Gardens increases World Heart Beat's reach to more local residents, and also contains a professional recording space and world class concert hall which will be used for their own performances as well as for ticketed musical events.
World Heart Beat is a charity that celebrates all kinds of music from the traditions of jazz, Asian, African and folk music as well as more classical forms. They believe in music as a "universal form of communication", which can have a transformational effect on the lives of the young people. Their approach is inclusive, diverse and, they believe, unique.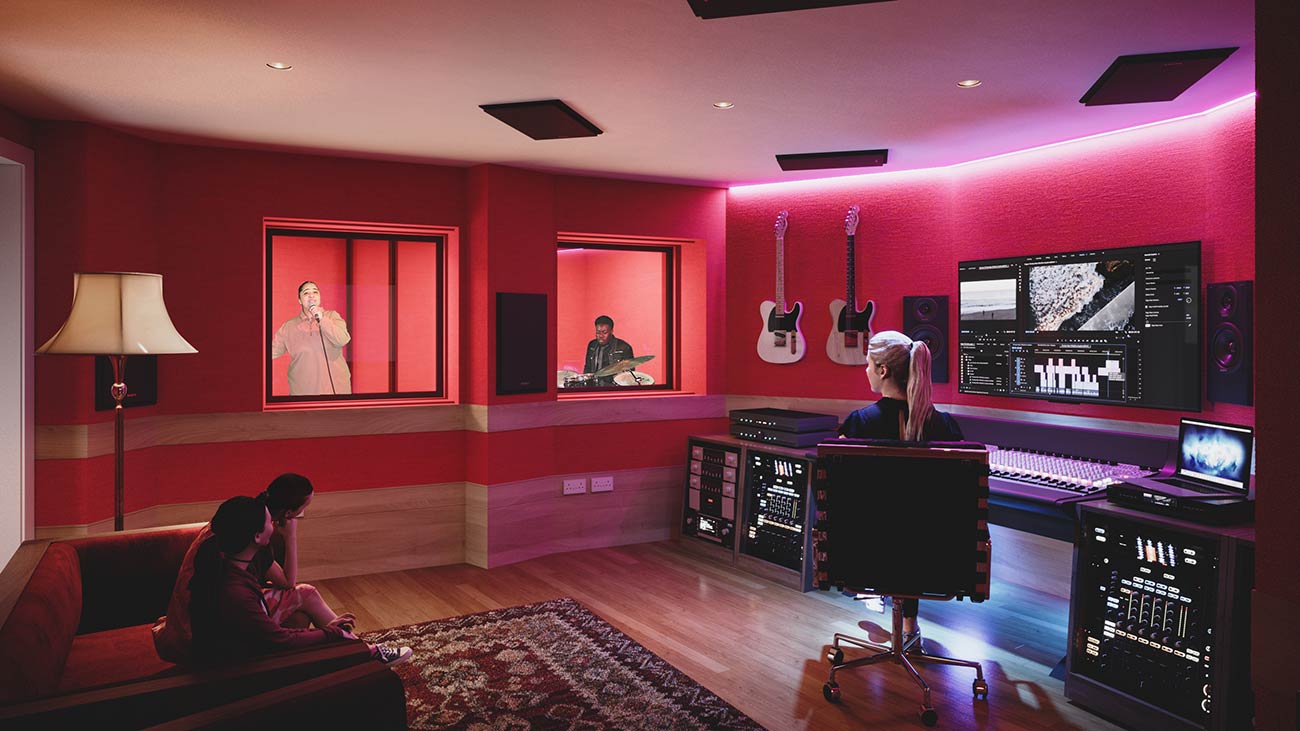 Cultural Anchors
Part of the Nine Elms Development plan included putting into place four 'Cultural Anchors' for the benefit of local people and to enhance the area's cultural provision. These are charitable arts organisations that already existed (World Heart Beat has its first premises in Kimber Road, Wandsworth) and have made successful bids to receive secure tenancy of purpose-built spaces in Nine Elms at affordable rates. A rigorous selection process ensured that the organisations had the stable governance and future vision for long-term involvement in the area, along with their social and charitable or non-profit aims. The four Anchors are Matt's Gallery, now in Charles Clowes Walk, Theatre 503 (currently based in the Latchmere pub Battersea Park Road), Chocolate Films (in Silverthorne Road), and of World Heart Beat, now in Ponton Road.