From Queenstown Road to Vauxhall Pleasure Gardens, take an art tour despite the art gallery closures.
Matthew Darbyshire Sculpture Garden. Berkeley Homes Vista Development
Did you know that Battersea Park used to be a top venue for international sculpture? We still have seminal sculptures in the park by the lake, by Barbara Hepworth and Henry Moore, but the heady days of the 1951 International Open Air Exhibition are long over. This work by Matthew Darbyshire tinifies classic modern sculpture into the props for a children's play area. From a small child's perspective the objects reclaim the monumentality of Moore's bronzes, and invite clambering and interaction.
Wassail by Mark Gubb. Berkeley Homes Vista Development
A series of eight street interventions that act as waymarkers, and alude to the meeting up of friends to 'Wassail' the harvest and keep our connections going through the winter months.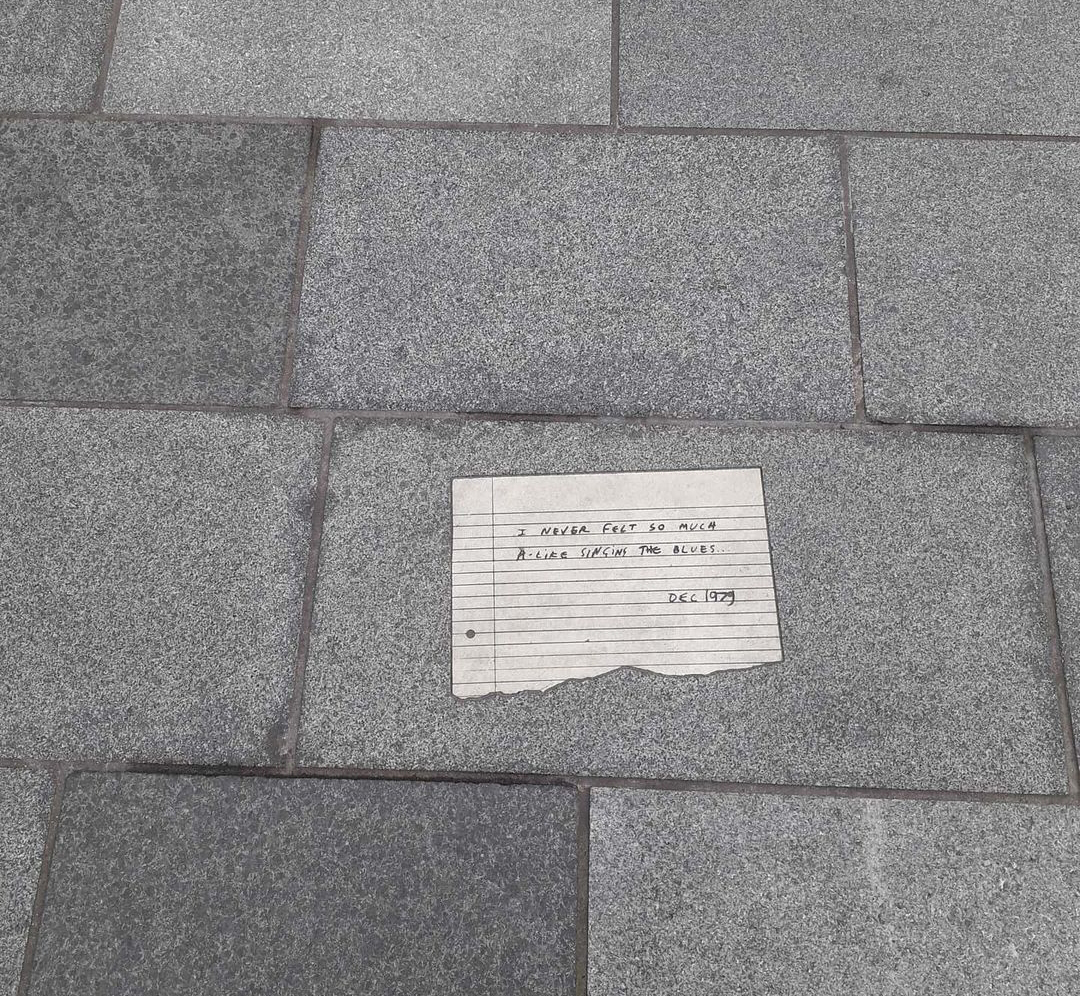 Power by Morag Myerscough
You can't miss this colourful geometric entrance to Circus West. At her RDI Award presentation in 2018 Myerscough described how important it is to her to work with the community and get people involved. She wants to build a sense of belonging and to create a community identity that is full of joy and hope.
Machines for Modern Living by Haffendi Annuar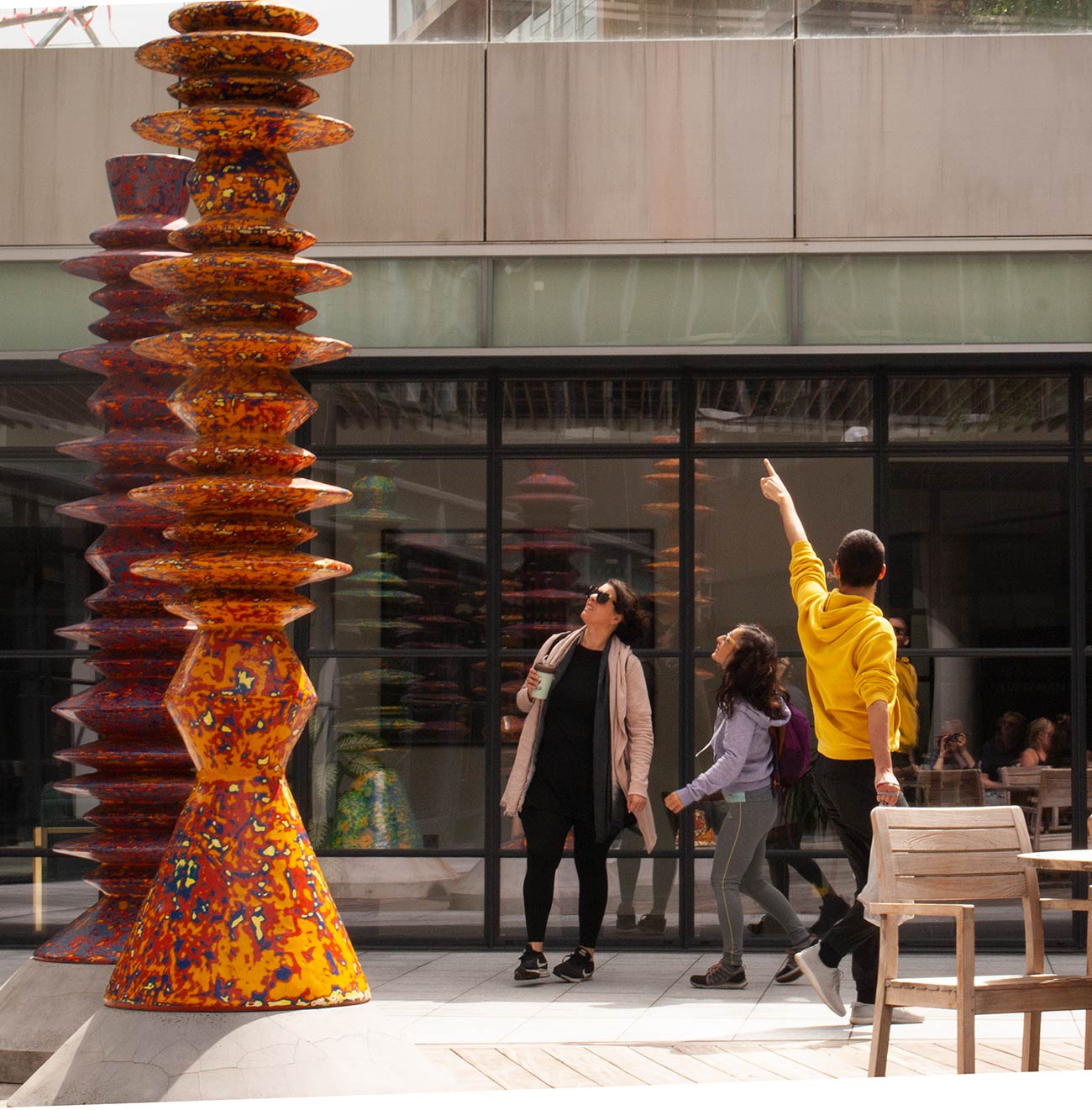 The coloured columns, based on traditional pillars that lift a building above ground or water, were commissioned for the Battersea Power Station development in partnership with the Cass Sculpture Foundation. Read our blog post.
Light & Water by Kate Davis with David Moore
Near to Nine Elms Pier, this steel and natural-light installation is sometimes here, sometimes hardly here.
Tidal Forms: Skystation by Peter Newman
The Skystation was originally proposed as a seat as well as an allusion to all things outer-space.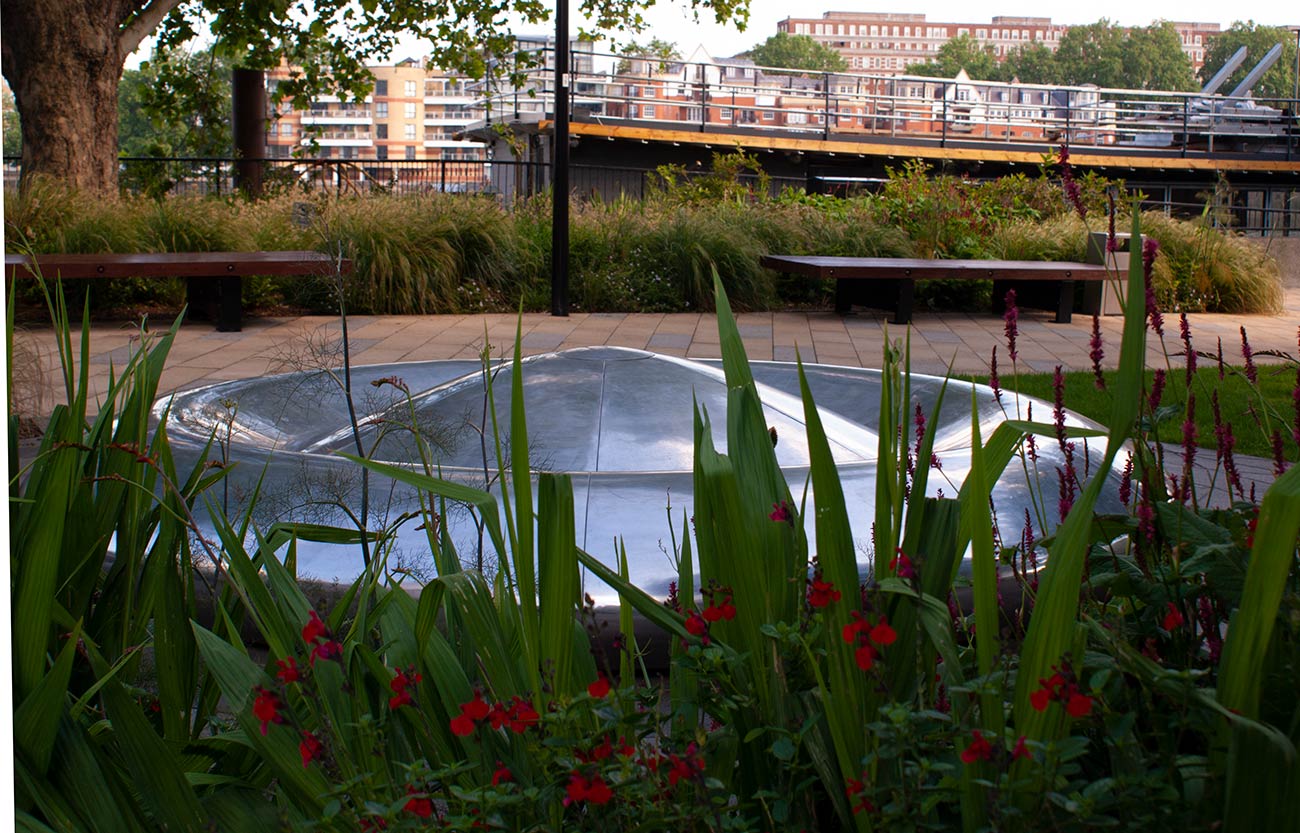 Terra Ludi by Simon & Tom Bloor
A bronze tree lying against concrete 'rocks' emulates nature, and invites you to clamber.