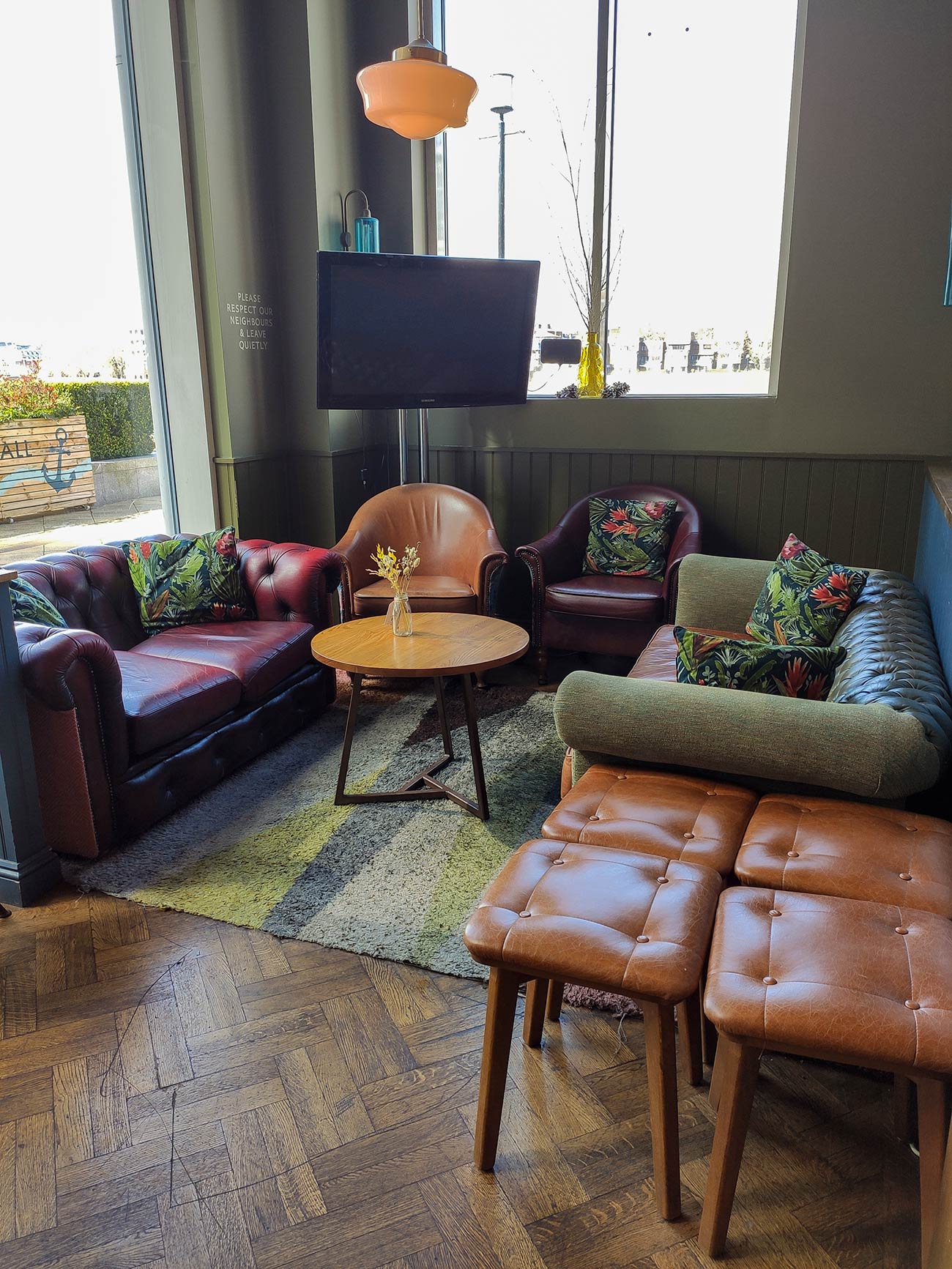 There aren't many (warm) locations in Zone 1 where you can enjoy a quiet coffee and look directly out at the brown wonder that is the River Thames — but The Riverside is one of them. Located in the St George Wharf development, next to the pier, this surprisingly large pub features plenty of bright, open space and high ceilings.
Whoever designed its interior deserves a medal: the venue is subtly but warmly decorated with gentle browns (perhaps to match the river), olive greens and mustard yellow, with a bit of navy blue thrown in for good measure. In other words, it's an exceedingly pleasant place to grab a coffee and park yourself for the day.
Indeed, the pub actively invites daytime business on a handwritten chalkboard sign that is visible as you visit the bathroom: "WORK FROM THE PUB: Hot desk with plug — Fast WiFi — Fresh ground coffee — Homemade seasonal lunch — Meeting room with TV — Service with a smile =)." I am glad to report that my experience matches all of the above (as an added bonus the coffee is not just freshly ground but freshly prepared by a friendly barista).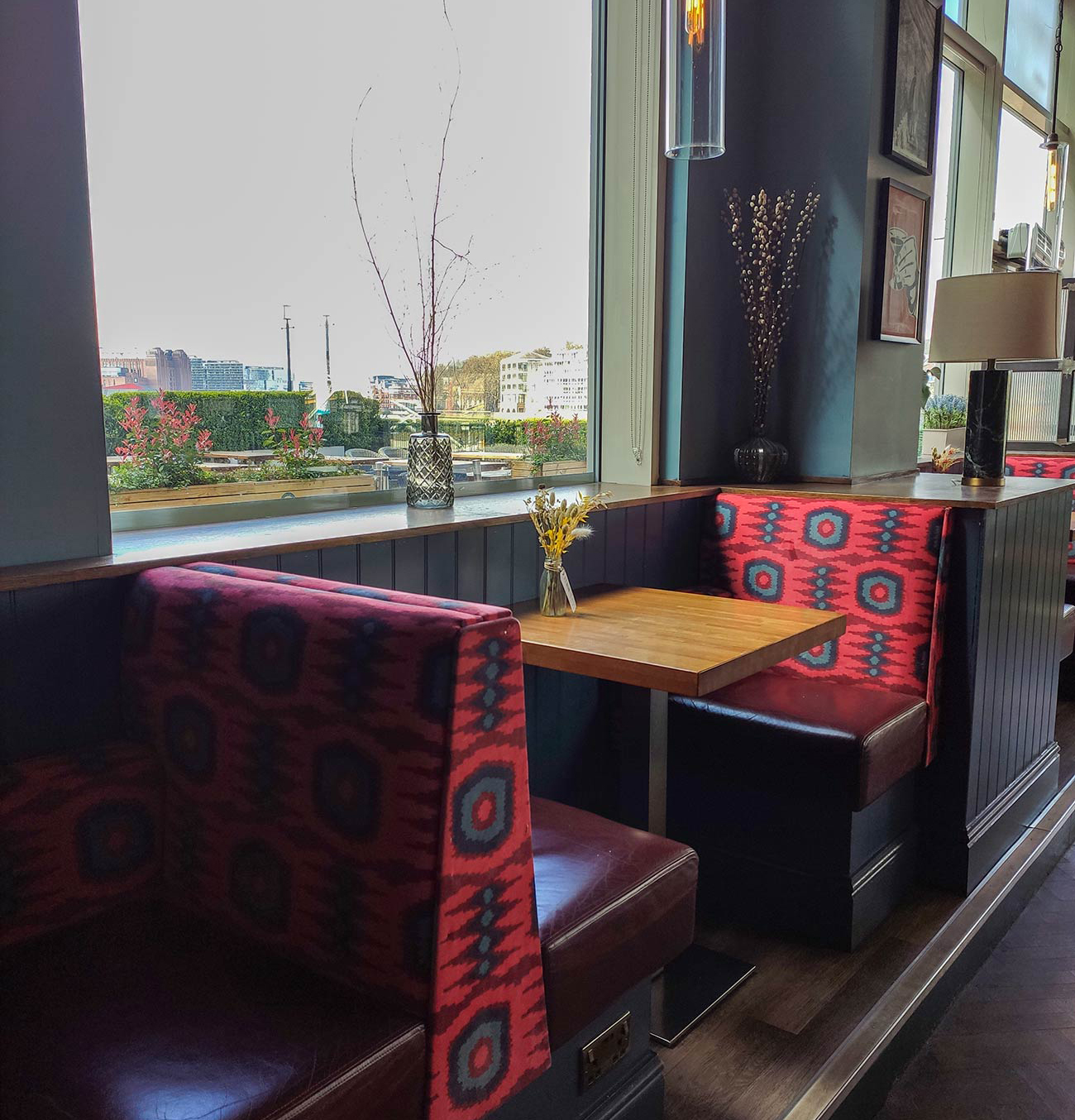 There are plenty of seating options to match the pub's multi-purpose setting: sofas, armchairs, standard tables (some with place settings in what seems to be a dedicated dining area), and a few elevated couples' booths for a more intimate experience. Perhaps the most enviable section is practically on the river path itself: the front of the restaurant is buttressed by glorious, enormous windows that maximise any and all sunlight the UK has to offer. I can attest that this part in particular is suited to catching up with friends and watching the world pass you by (at a slightly less frenetic pace than you would expect in Central London).
Come 5pm and early signs of sunset, everything changes, as the room is filled to the brim with what feels like several hundred locals popping in for a post-work bevvy and a proper British chinwag. As it's a Young's establishment, there is a large selection of beers and ciders to choose from, whether on tap or from the fridge. Those who are feeling peckish can also grab some hearty, well-made pub grub.
Anyway, all that after-hours stuff probably belongs in another blog post. To get back on topic: if you're looking for somewhere to relax or be productive during the day in the Vauxhall/Nine Elms area, don't overlook The Riverside (slightly stretched pun intended).