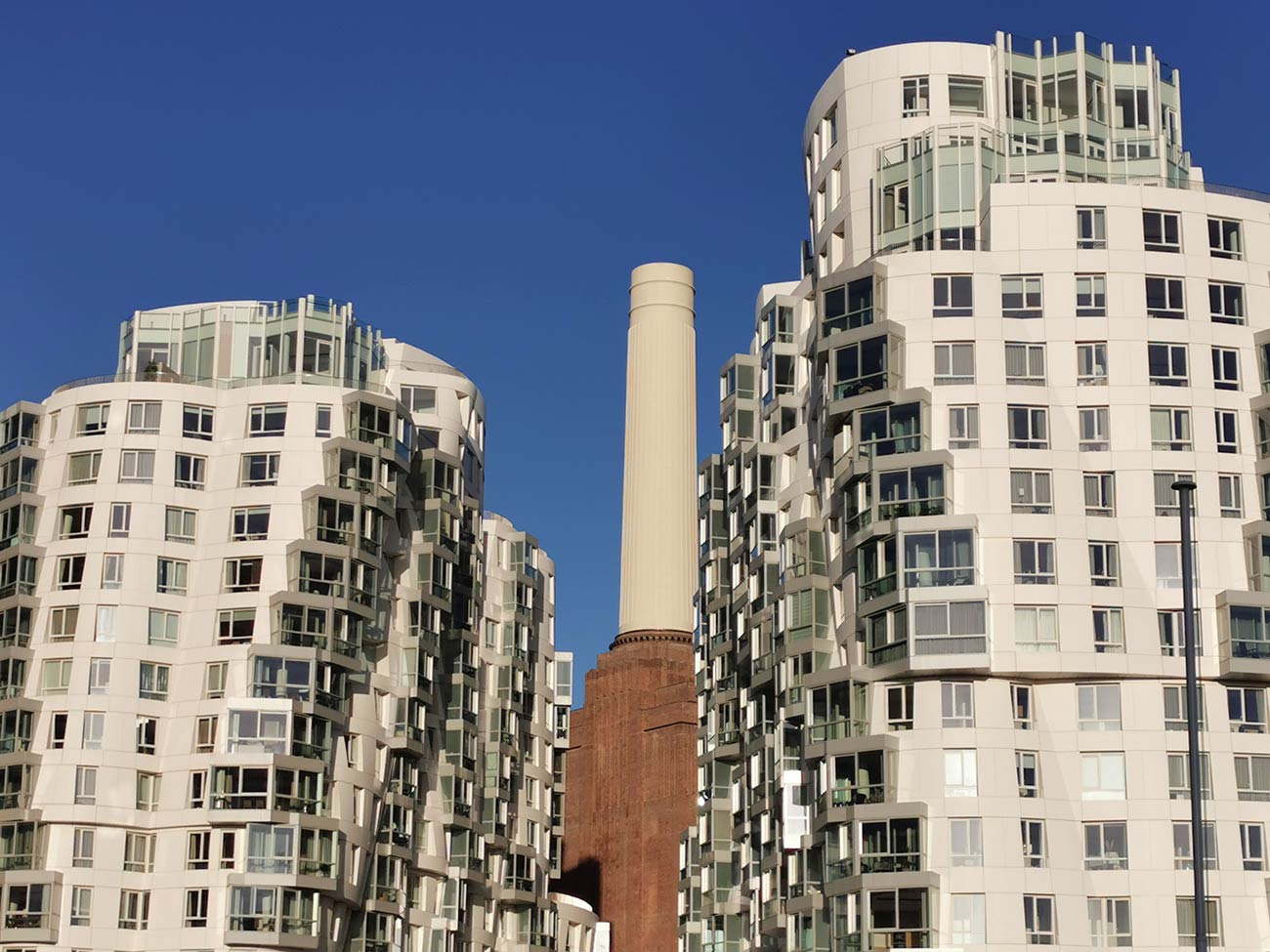 Battersea Power Station opened to the public on Friday 14 October 2022, a memorable day for all who have watched its development from roofless relic to twentyfirst century shopping mall and destination. After years of planning battles, owner changes and international upheavals, we are now able to enjoy the architects' vision along with a high-end high street experience.
Turbine Hall A
The 1930s art-deco style of Turbine Hall A has been carefully preserved and enhanced, the architects Wilkinson Eyre taking the baton from the original designers J. Theo Halliday and Giles Gilbert Scott. An effect of calm levitation emits from the duck egg blue ceramic glazed columns and walls on the upper level, bathed in natural light from the glass roof. As a space in itself it is large enough to stand alone, but this is only a portion of the enormous complex that makes up Battersea Power Station. With the atrium decorated in oversized models of Christmas lights it feels similar to swimming around in an aquarium – in a good way.

Some of the ironwork has been visibly retained as a reminder perhaps of just how much structure is required to keep this enormous building upright. Large enough indeed to easily drive cars into as with Genesis' Sound of Serenity Motor pop-up experience (on till 14 January).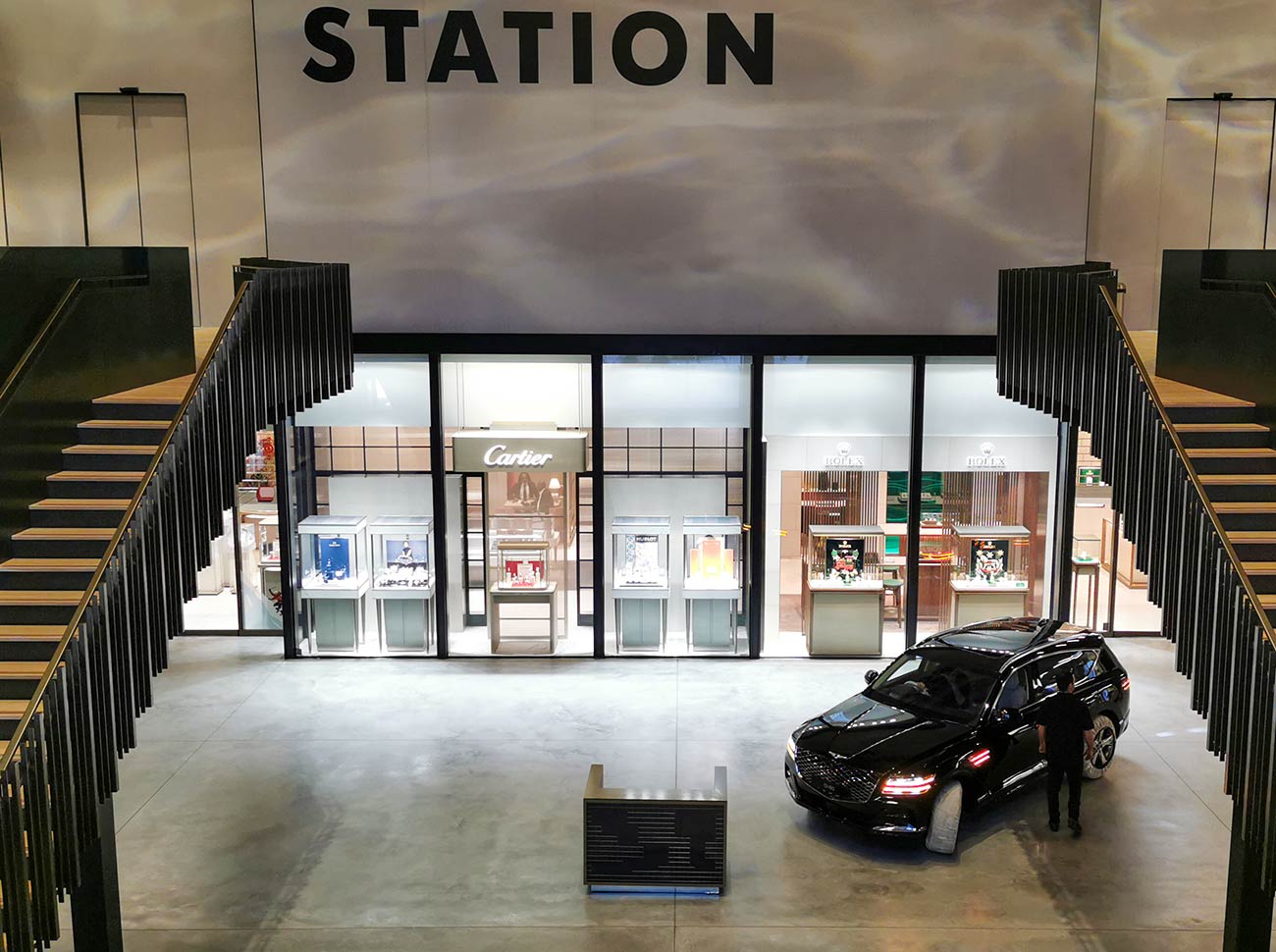 Lift 109
At one end of Turbine Hall A hangs a helix-like light installation that heralds the entrance to Lift 109 visitor experience, designed by Ralph Appelbaum Associates.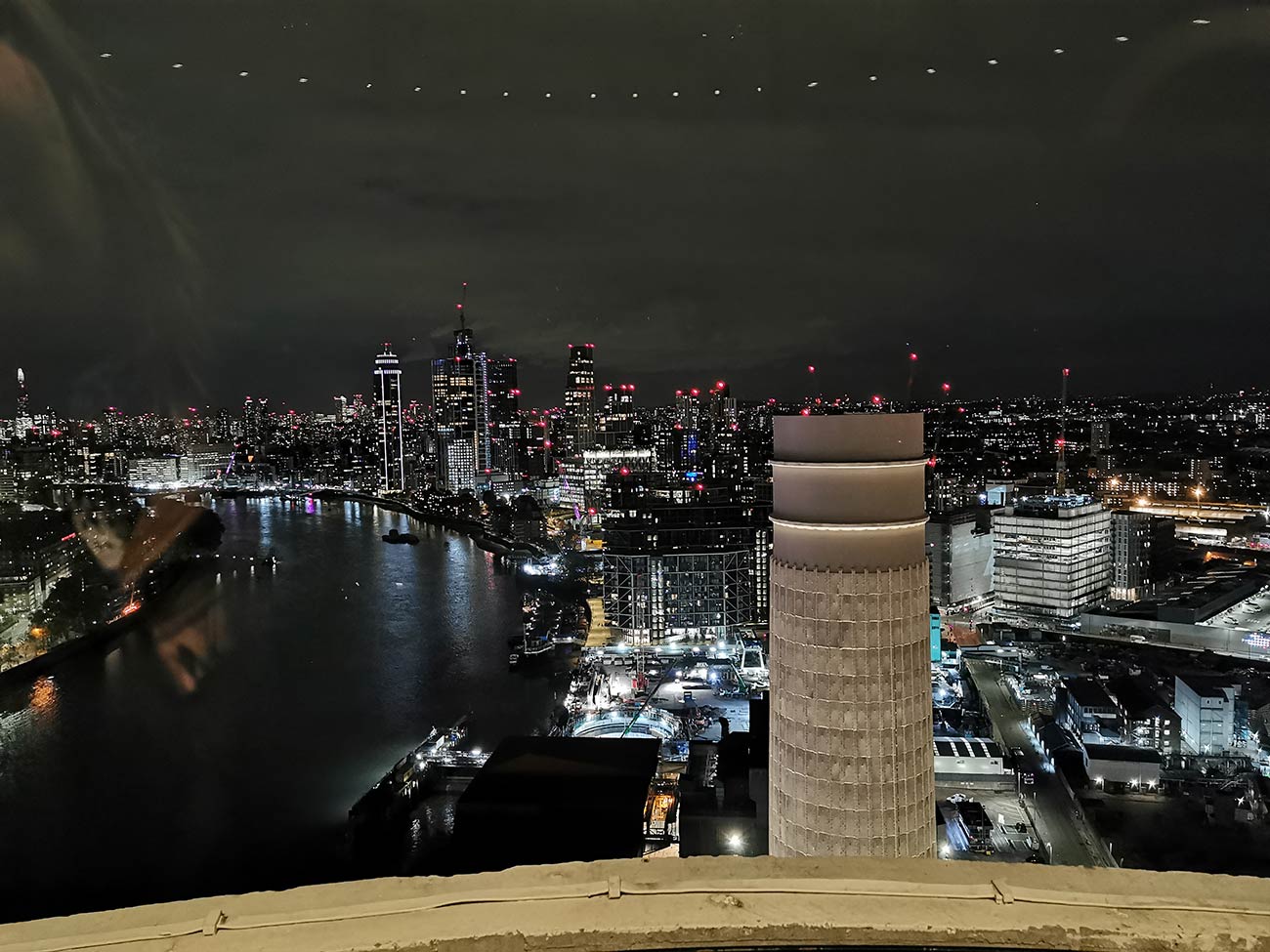 Museum Experience at Lift 109
Ticketholders wait for their turn in a museum-like lobby before entering a light installation and finally making the lift journey up to the top of the north-west chimney. The attraction, designed by digital studio Squint/Opera, falls short of the academic or educational content you might expect from a real museum team, but forms a buffer between the visitor and the "main" event.
The fact that the Power Station was once a dirty, noisy, dangerous, and climate-ruinous place to be, a place to which we don't particularly want to return, is eluded to only very light-heartedly, missing the opportunity to use historical interpretation for future good. The visual image of this building has an enormous pull on the hearts of millions of people and means something (and variously) to so many, it's a shame the attraction does not form a starting point for themed museum displays exploring many of our current population's concerns – climate change, class division, post-industrial labour, imperial expansion, the World Wars, social history.
Lighting the Power Station
Great attention has been paid to the lighting design inside the Power Station, created by light architects Speirs Major with the intention of providing visitors and residents with not only security, the usual priority for public lighting, but a sense of intimacy in some contexts contrasted with architectural theatre in others.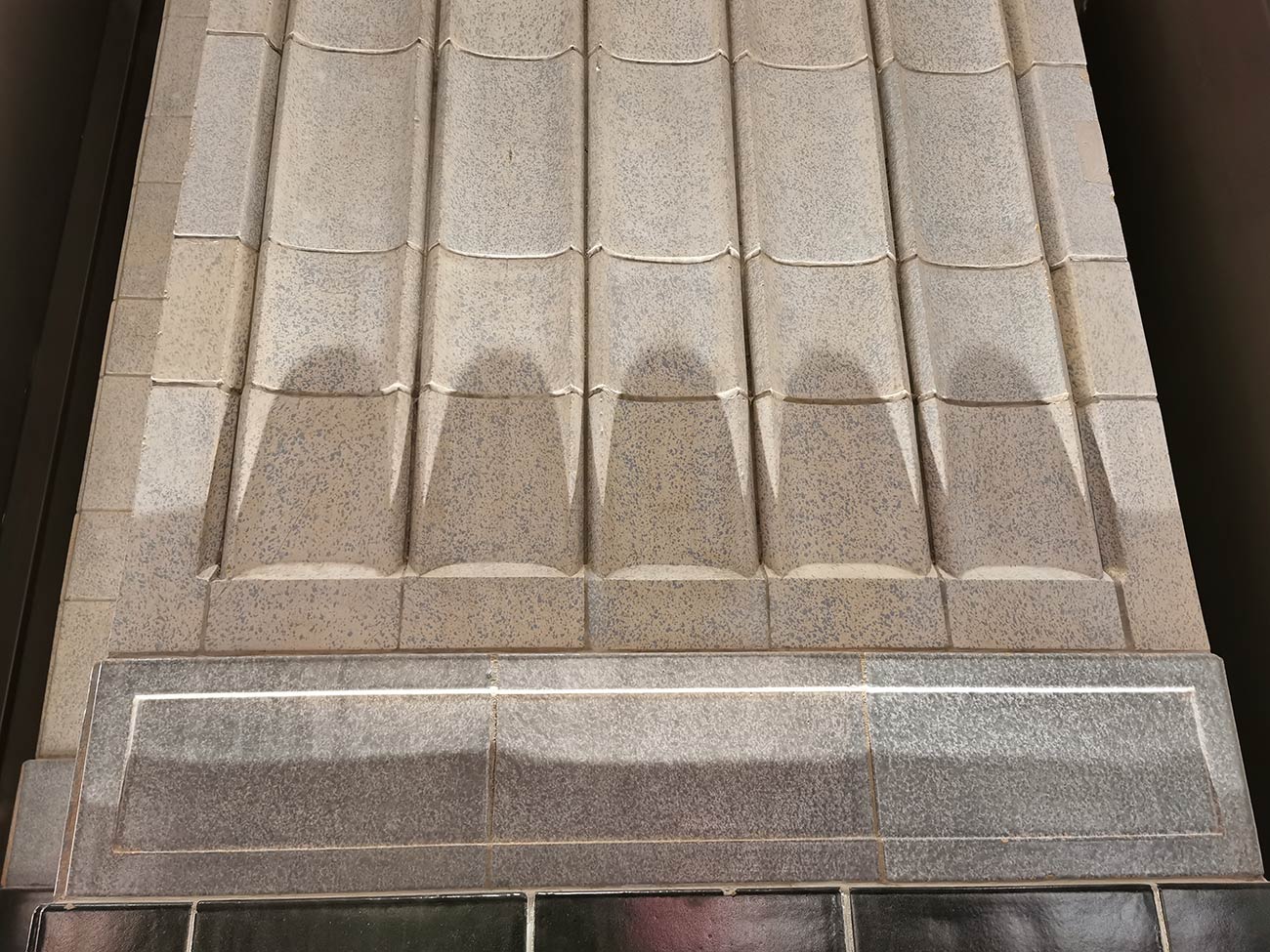 Turbine Hall B
Compared with Turbine Hall A, the 1950s Turbine Hall B has a much heavier industrial feel with the lifting crane equipment hooks hanging ominously over the walkway. As you walk the balconies and staircases, sometimes confusingly undirectional, you can sense the vibration of your footsteps on the metal balconies and footbridges, there is so much space to span and connect. One balcony is dominated by the publicly accessible Control Room B bar – slightly on the wrong side of airport pub – but then the whole building is perhaps meant to conjure up some of the excitement of airports, travel and destination of yesteryear. Control Room A has also been converted to a hospitality space but remains private to ordinary visitors.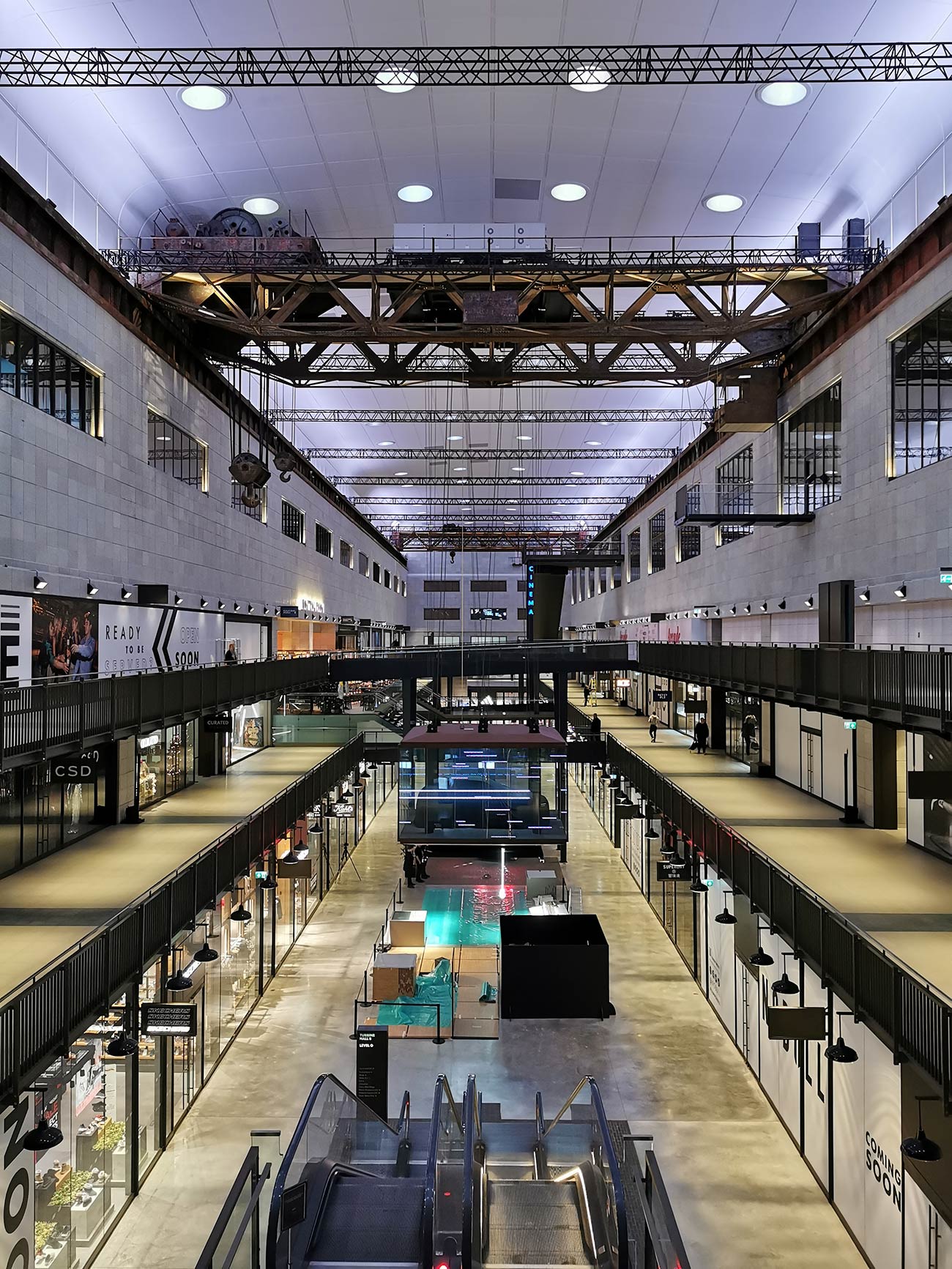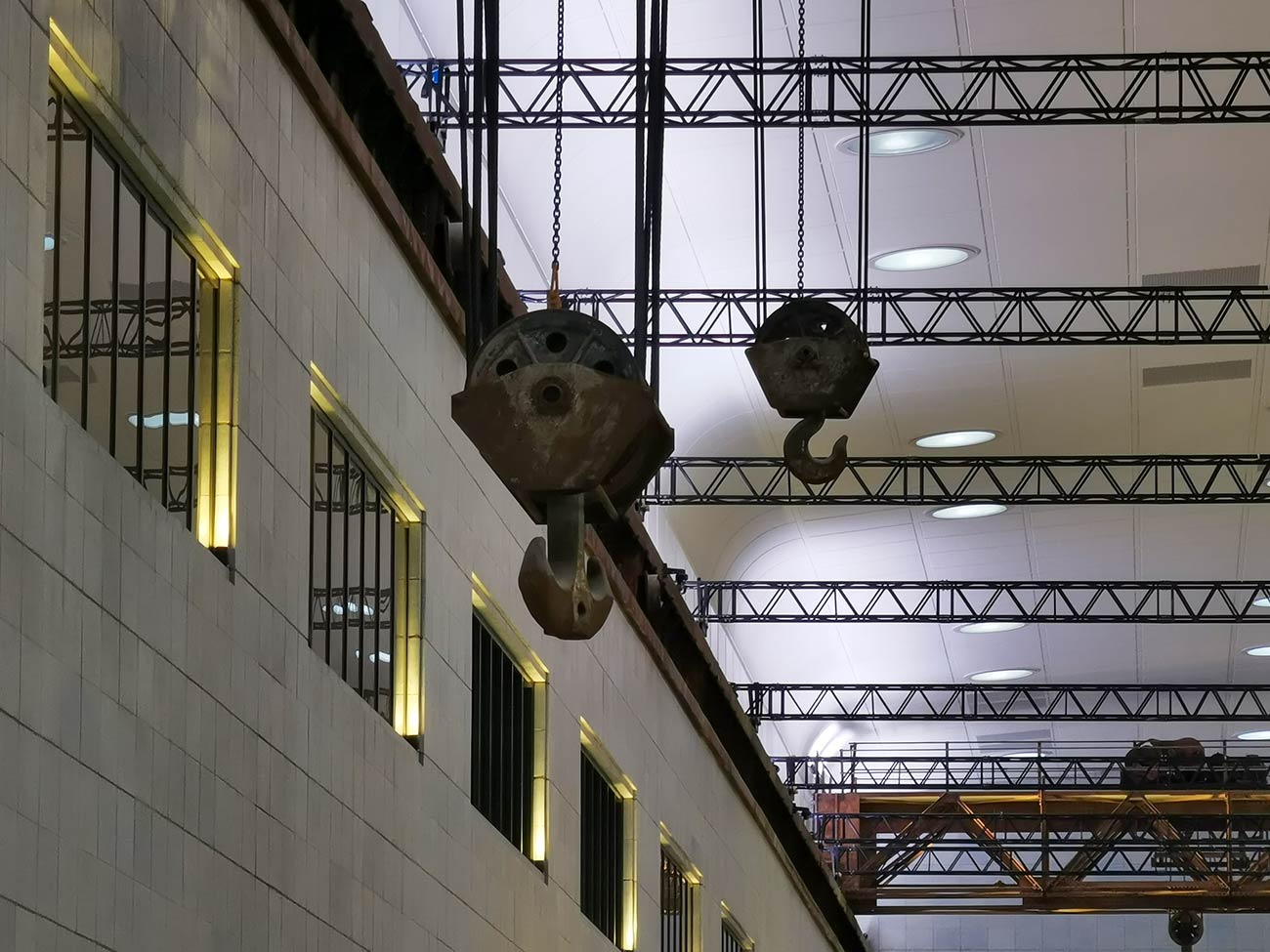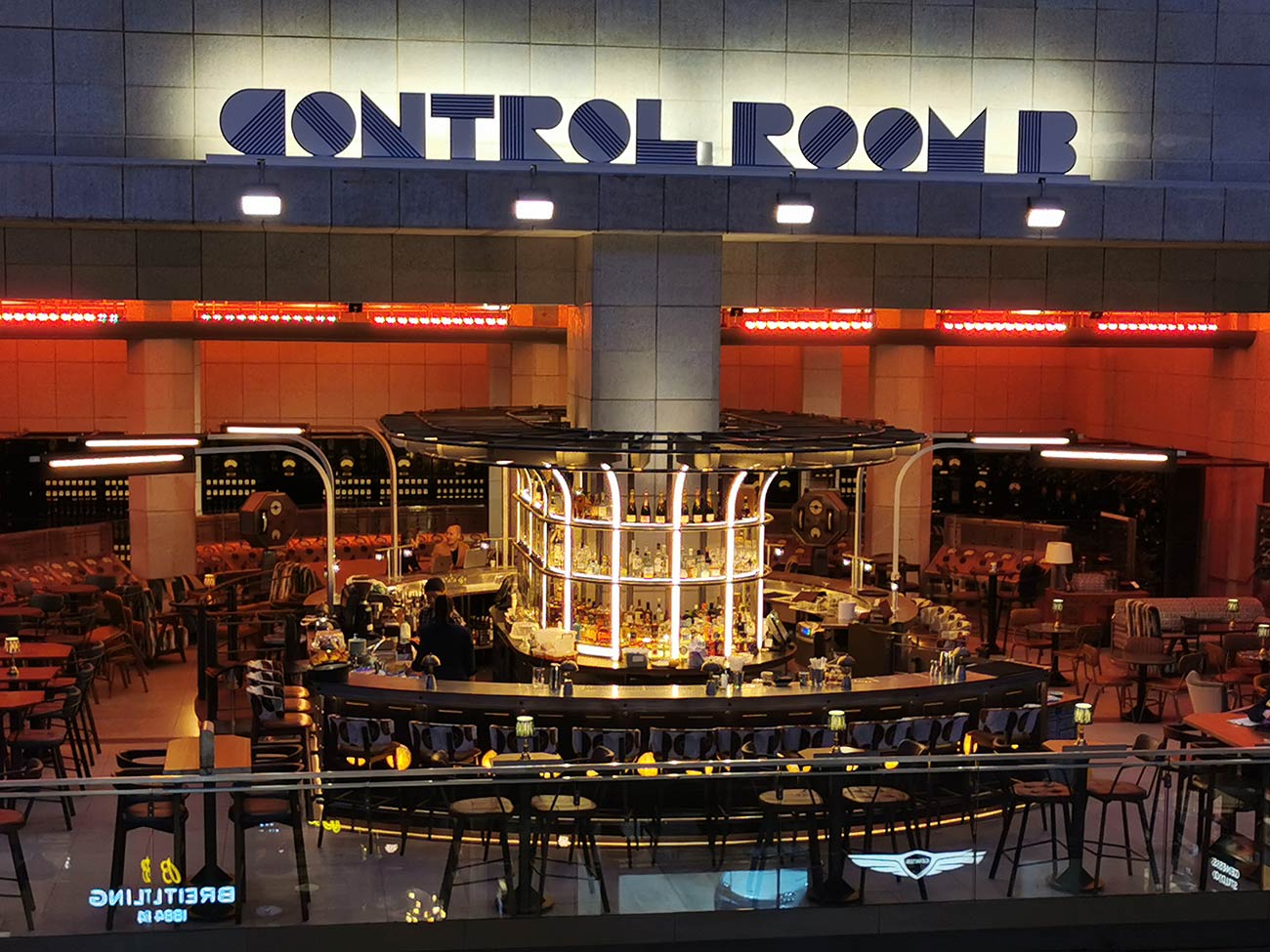 Start spreading the word
The New York lights beckoning you to the Cinema, right at the top of the roof space, carry on the theme of great urban adventures.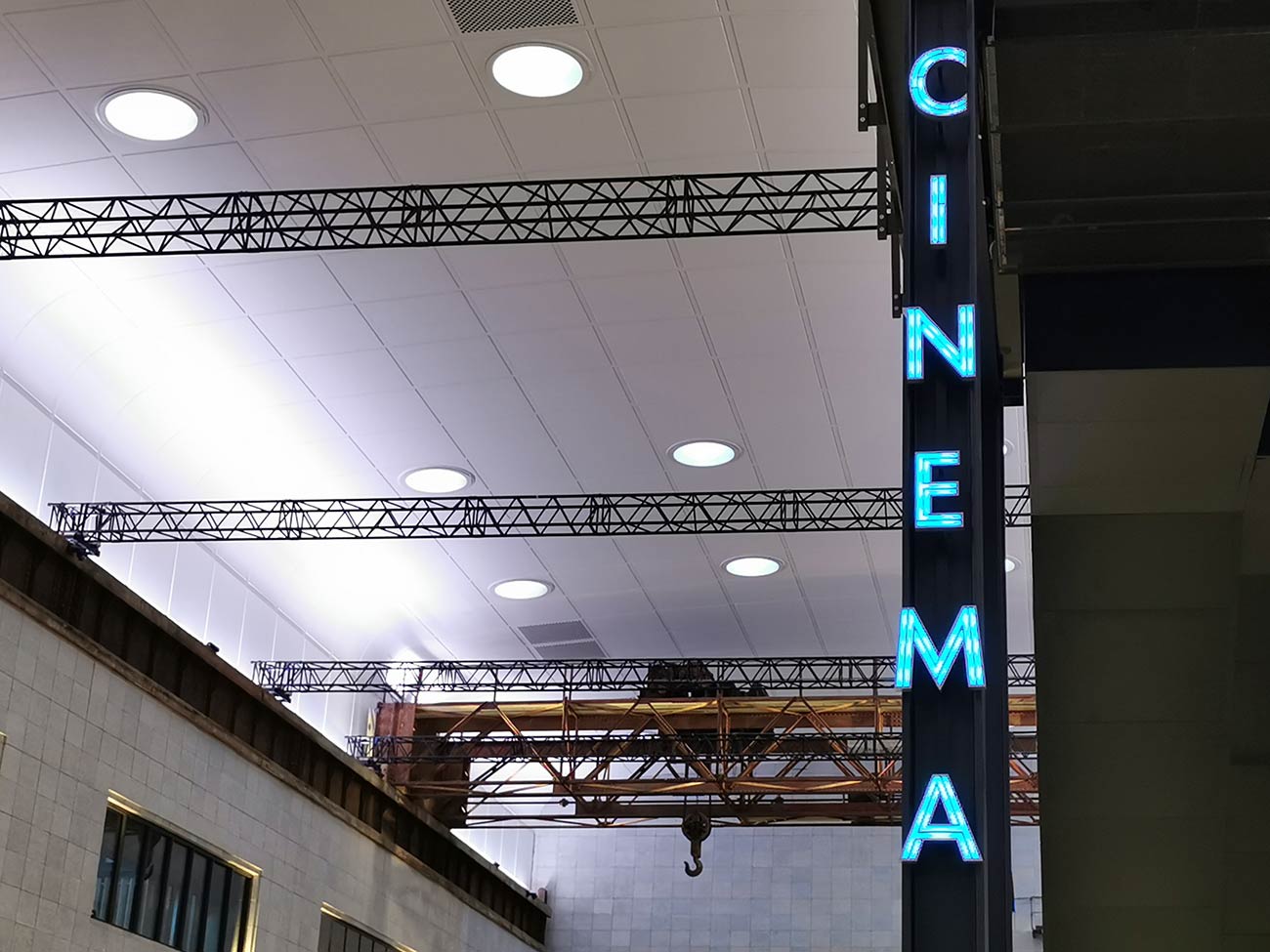 Future Plans
The Power Station has some way to go before it feels fully inhabited, with few places to sit and some shop units still vacant. But developments such as the food hall, due to open next year, should make it feel a little less new and a bit more of a local destination. In the meantime it is a fine festive setting for Christmassy meet-ups, with a spot of ice-skating at Glide and mulled wine on the Coal Jetty beside the Thames.