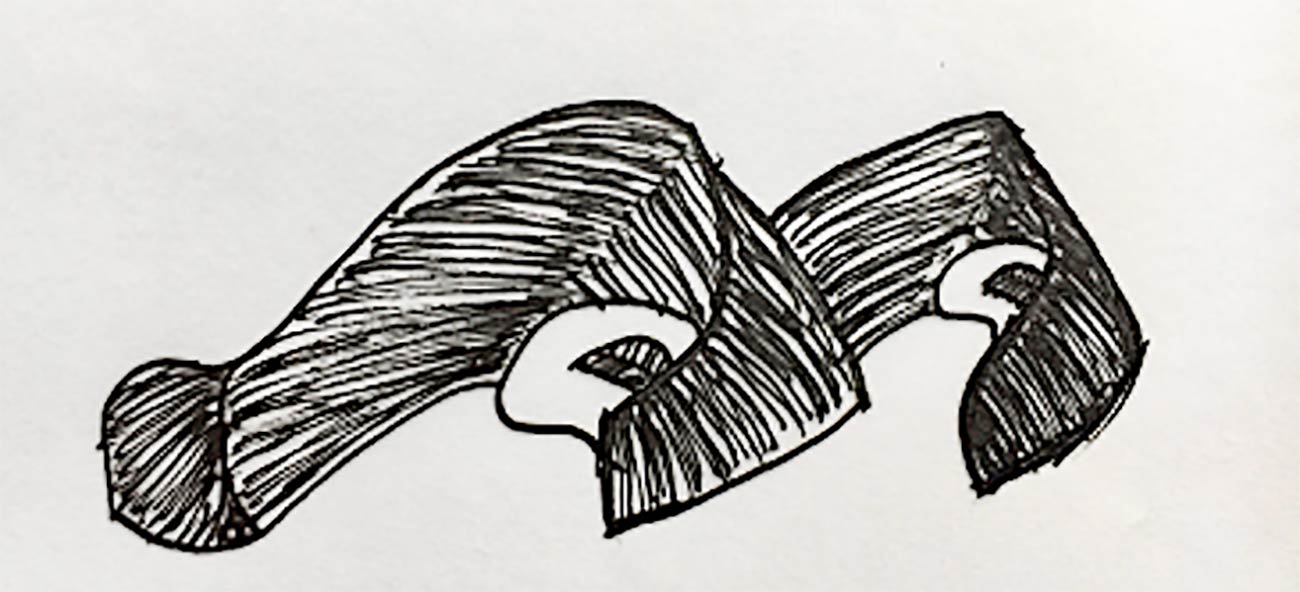 Responding to the theme of movement + metamorphosis, Anouska Anquetil & Adrian Wong, from Battersea design studio Aterre, were selected to take part in the Spring arts and events programme in Nine Elms.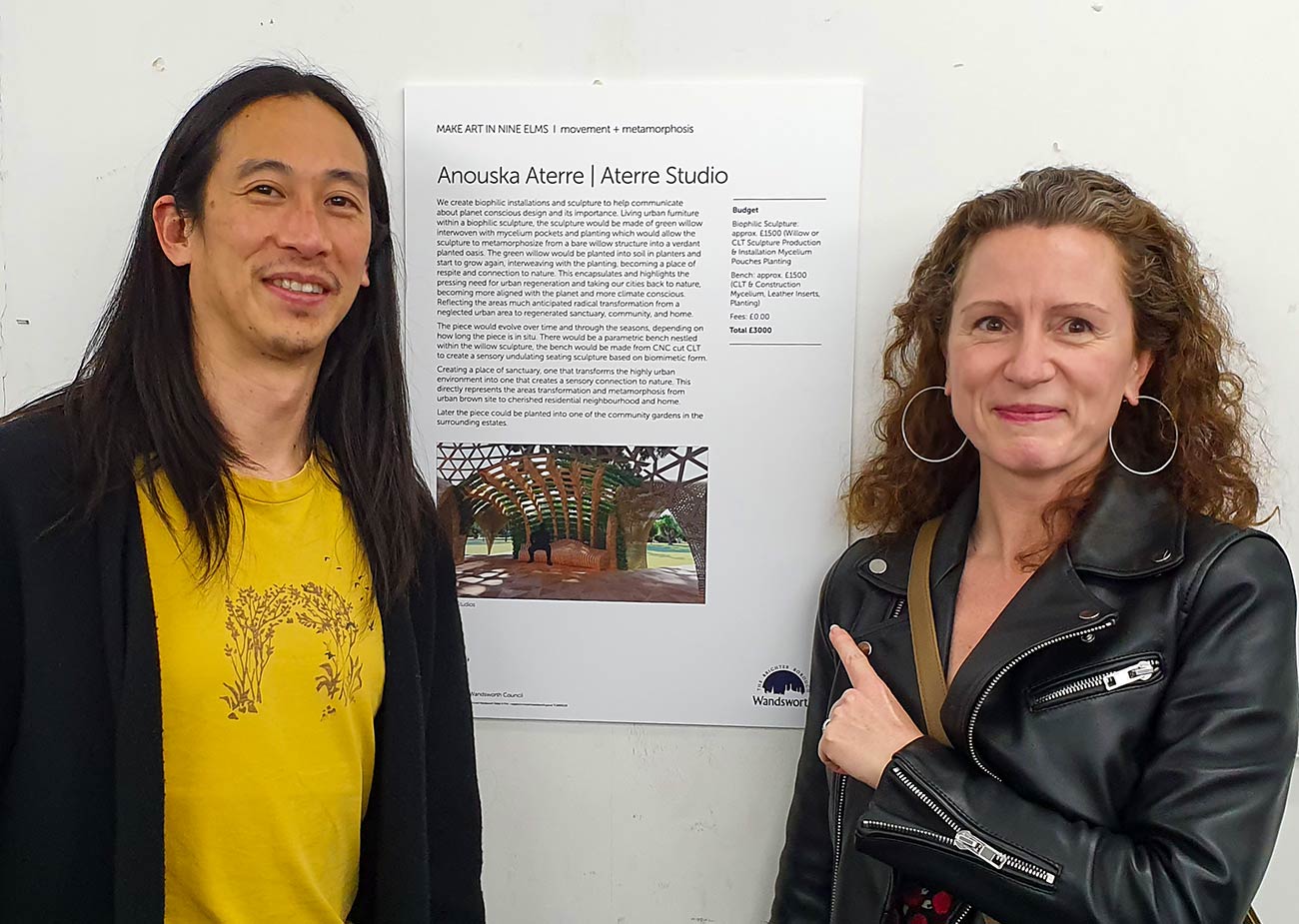 Their Biophilic Sculpture, selected by public consultation on 25 March, will create a place of sanctuary and sensory connection to nature. It aims to offer respite from the super-urban environment and balance the pressing need, as they see it, for a more climate conscious and nature aligned approach to urban regeneration.
A piece of Living Urban Furniture within a biophilic sculpture, the structure is made from green and boiled willow interplanted with additional living plants allowing the sculpture to metamorphosize from bare willow into a verdant oasis as the seasons change. The CNC cut wood bench creates undulating seating based on biomimetic forms, and is surrounded by living willow planting representing the area's transformation from urban brown site to cherished residential neighbourhood and home.

As local residents, Anouska and Adrian have been inspired by the radical change from a neglected urban area to regenerated homes and workplaces, and want to nurture places of sanctuary, community and home. The piece could form a pop-up with a later permanent home in one of the community gardens in the surrounding estates, evolving over time and through the seasons, and becoming a part of the local landscape.
Aterre creates biophilic installations and sculpture to help communicate about the importance of planet conscious design. They run a studio, collection and society for talks and lectures. More information: aterre.co.uk

Make Art in Nine Elms is organised as part of Wandsworth Council's Arts and Culture Strategy.